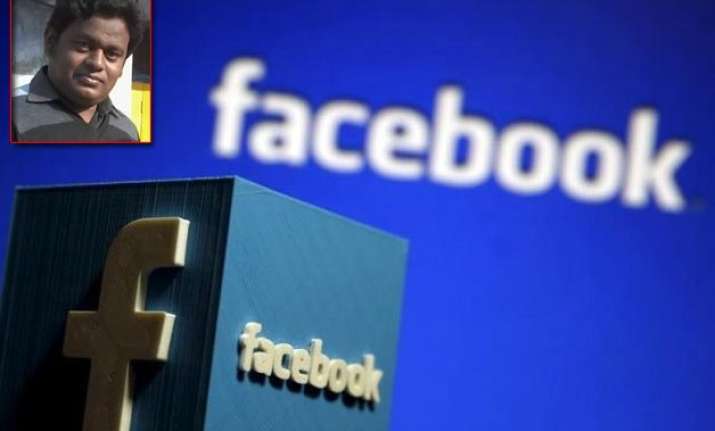 Kolkata: A 34-year-old man from West Bengal's Jalpaiguri district was arrested after his rant against a Trinamool Congress local leader on Facebook went viral.
Without taking any names, Rohit Pashi, a resident of Mal in the Jalpaiguri district, said on his Facebook page that "a local leader was making rounds of the court to secure bail for a murder accused".
Taking strong offence to the post, Mal municipal councillor Pulin Goldar filed a police complaint against Pashi alleging that his post was defamatory and aimed at inciting violence.
"Pashi has not taken my name but he has mentioned about a leader who sings well, who can play the flute and who was in a court on Friday. I am the only political leader in Mal who sings, plays flute and was in the court yesterday (Friday)," Goldar said.
"I went to the court to take bail for myself in an old case of road blockade, but his post projects me as if I have been running from pillar to post to get bail for the murder accused. His comments are defamatory, so I have asked police to take action," Goldar added.
While Pashi was Friday taken into custody and had to execute a personal bond during the day, police claimed he was not arrested.
"He was not arrested. We had information that Rohit and some of his friends might create trouble so we ordered him to execute a bond under section 107 of the Code of Criminal Procedure which deals with security for breach of peace or public tranquillity," Jalpaiguri Superintendent of Police Akash Magharia said.
Pashi, however, said he was dragged out from his home by police like a dreaded criminal and had to spend over an hour inside the police lock-up.
"I am being targeted only because I tried to unmask the politician. Allegations of inciting violence are baseless, I am being framed. This is not the first time he (Goldar) accompanied the murder accused. He has done it several times," Pashi, whose neighbour Gurdeep Singh was murdered last year, said.
"When we are fighting for justice for Gurdeep, this man is trying to shield and save those who killed him," Pashi added.
The incident attracted widespread criticism including from Jadavpur University professor Ambikesh Mahapatra, who was arrested in 2012 for circulating a photo spoof on Chief Minister Mamata Banerjee.
"This incident is yet another example of the dictatorial attitude of the state government," said Mahapatra.
Soon after, the police picked up Pashi and made him execute a bond. The opposition parties in the state have targeted the ruling TMC accusing it of autocracy.
"The incident of cartoon-arrest repeats itself. #RohitPashi arrested for speaking against d autocratic CM!! Its a complete reign of terror," CPI(M) Politburo member Surjya Kanta Mishra said on Twitter.