Follow us on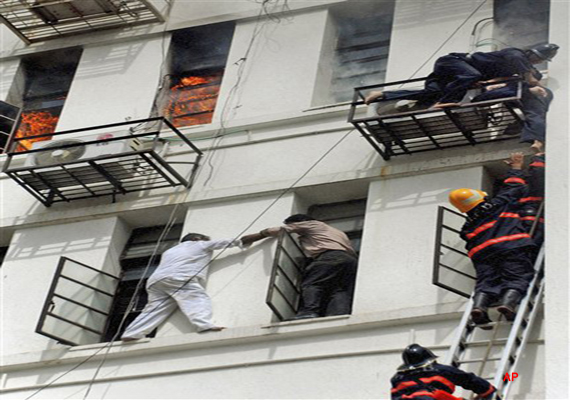 Baramati, Maharashtra  June 22: Ranjit Dhumal, a farmer from Baramati, had a miraculous escape from the deadly Mantralaya fire which claimed five victims.
Ranjit Dhumal had accompanied Baramati co-operative bank director Umesh Potekar, 46, and Mahesh Gogle, vice president, Baramati merchants association, both childhood friends and close to the Pawar family to meet Ajit Pawar .  
Potekar and Gogle reached Mumbai on Wednesday to meet deputy chief minister Ajit Pawar. Ranjit Dhumal was with them.  But all  the three could not meet Ajit Pawar the same day, so Ranjit returned to Baramati the same day.  
Potekar and Golge remained in Mumbai, as also Mahesh's son, who has passed the Class XII exam and wanted admission to a technical institute.   
At 3 pm, Ajit Pawar met Gogle and Potekar, and gave a recommendation letter addressed to Rajesh Tote, technical education minister. As soon as they came out of Pawar's chamber, they took the letter and began reading it. It was then that the fire spread engulfing both Potekar and Gogle.  
Mahesh Gogle was cremated in Baramati while Potekar's body is being brought to Baramati for cremation.  
Shivaji Korde, 35, the third victim, was the vice president of NCP Akola unit. He wanted to become district president and and had gone to the Mantralaya to meet Ajit Pawar. An asthamatic, Korde tried to escape with others from the Mantralaya fire through a pipe, but he fell  unconscious and eventually died.  
Two other victims are Mohan More and Tukaram More, both chowkidars (darbans) in the CM office at the secretariat.Their bodies were recovered outside the CM's chamber.