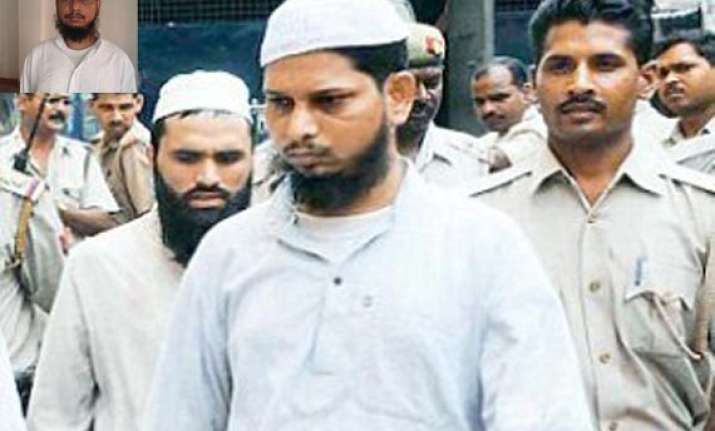 Barabanki, UP, May 19: Khalid Mujahid, an accused in the serial court bomb blast case, died of heat stroke while being brought from Faizabad court on Saturday afternoon, police said.
Khalid Mujahid, alongwith his associate Tariq Kazmi were taken to Faizabad court, and while returning Khalid fainted due to heat stroke. He was rushed to Barabanki district hospital, where doctors declared him dead.
Congress MP P L Punia alleged that Khalid was murdered by police. Congress workers went to Barabanki hospital and shouted slogans against the police.
Local social worker Sandeep Pandey, Khalid's lawyer Randhir Singh Suman and Shahnawaz Alam of Rihai Manch, an NGO,  alleged that Khalid was deliberately murdered by police.