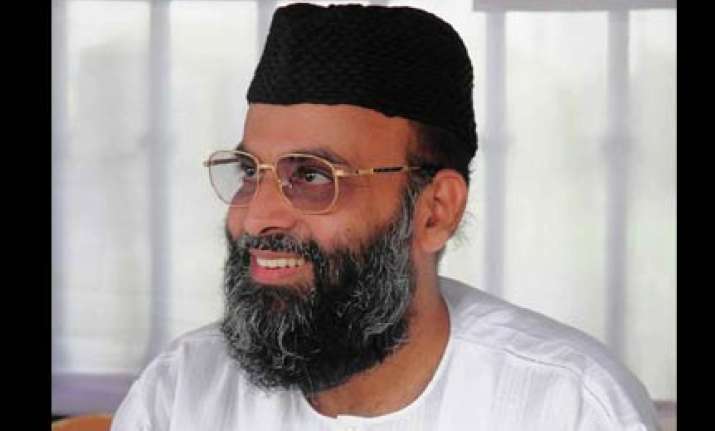 The Bangalore  police are yet to question Abdul Nasser Madani, arrested in connection with the Bangalore serial blasts. "We have not questioned him yet. We don't want to exert him since he is diabetic," a police officer told DNA.  
The People's Democratic Party leader has been lodged at an undisclosed location due to security concerns.
Doctors who checked Madani expressed satisfaction over his health condition. His blood sugar level was found to be normal.  "He will undergo periodic medical checkups. According to doctors, his sugar level is normal for a diabetic like him," joint commissioner of police (crime) said.
Madani spent most of the day reading the Quran. Police said he was observing the Ramzan fast.
"He is on his own, but our personnel are watching over him. Security guards have been specially appointed to help him," another police office said, adding that he has been on a frugal diet, which he takes early in the morning and after sunset.
The police were offering him dry fruits, lime juice and lots of water, besides rice, rotis and boiled vegetables.
Madani's lawyer P Usman visited his client to confirm that the police were allowing him to perform his religious rites. The advocate was unavailable for comment.
Madani has been named as the 31st accused in the July 25, 2008 serial blasts which killed a woman and injured several others.