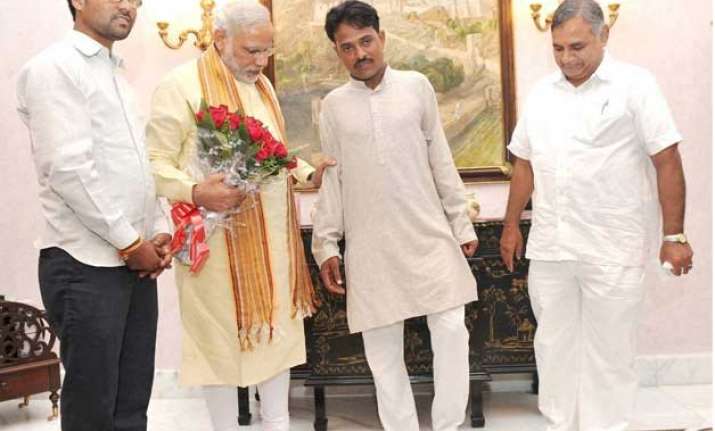 New Delhi: Balwant Kumawat will wear his slippers now. The man from Bhilwara district in Rajasthan came into news when he vowed that he will not wear any footwear untill Narendra Modi becomes India's Prime Minister. PM Narendra Modi today met  Balwant in Jaipur.
 
When asked about his pledge, Balwant said "I took a pledge the day Modiji was declared the BJP's prime ministerial candidate that I will wear any footwear only after he becomes the PM and I get to meet him,"
 
He was barefoot continuously since then.
 
After his meeting with the Prime Minister, Shri Kumawat resumed wearing footwear. The Prime Minister advised Shri Kumawat to now devote his energies to a positive cause for nation-building.
 
PM Modi also urged Shri Kumawat not to take a pledge which would cause physical discomfort,  quoted an official release.