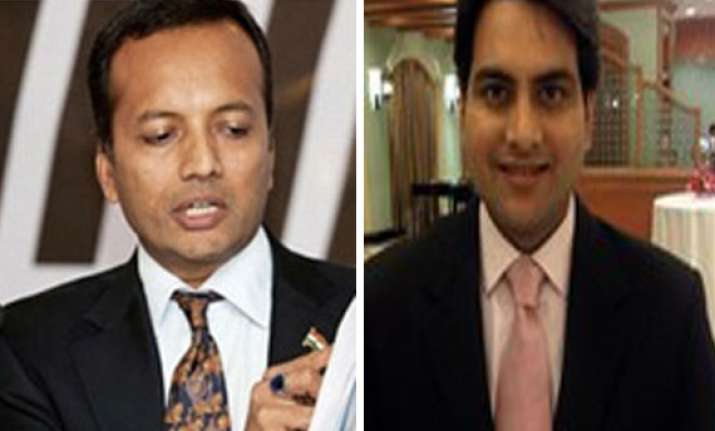 New Delhi, Dec 3 : The bail pleas of two Zee News channel editors, arrested for allegedly trying to extort Rs. 100 crore from Congress MP Naveen Jindal's group firm for not telecasting reports linking it to coal block allocation scam, were dismissed today by a Delhi court.
Metropolitan Magistrate Rajinder Singh dismissed the bail pleas saying Zee News head Sudhir Chaudhary and Zee Business Editor Samir Ahluwalia have not given any new ground for their release on bail in the fresh application after dismissal of their first ones on November 28.
"Investigation is at a preliminary stage and there is no change of facts and circumstances since November 28 and the bail application had been dismissed by the duty magistrate earlier on November 28....and no fresh ground have come up to release them on bail.
Hence, in my considered opinion, the bail (plea) is dismissed," the court said.
"The dismissal of bail application does preclude the accused from moving successive bail applications," it added.
During the hearing on the bail applications, Special Public Prosecutor Rajiv Mohan argued that the accused persons have no right to move a fresh bail plea as their similar applications had been dismissed by a magistrate on November 28 when they were first remanded in police custody for two days.
Mohan argued the two editors should not be given bail as they were involved in criminally extorting money from Jindal Steel and Power Limited and have also abused the freedom of speech and expression granted to the press under Article 19 of the Constitution.
He said the accused have already filed their bail plea under section 437 of CrPC at an earlier stage and therefore, the second bail plea is not maintainable and should be dismissed.
He said they have been booked for non-bailable offences and hence cannot be released on bail.