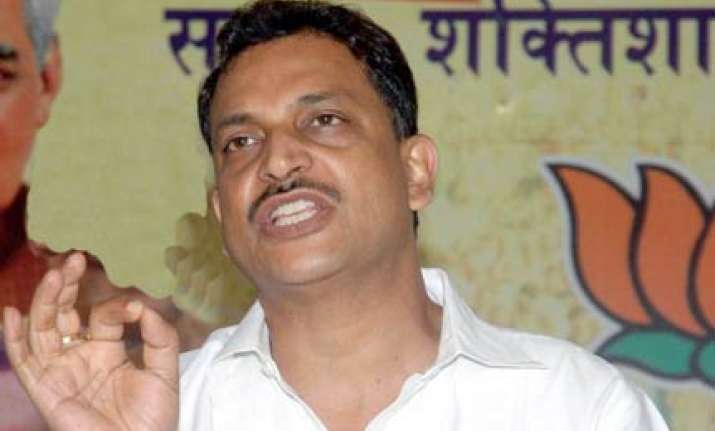 In the wake of the controversy over the presence of Amitabh Bachchan at the inauguration of Bandra-Worli sea-link, BJP on Thursday batted for the filmstar saying he has become a victim of the "feud" in Congress and "fear" of the Gandhi family in the party.  
"The Bandra-Worli sea-link is a national property and certainly not a property of the Congress party. Every Indian has a right to be there. Undoubtedly, Amitabh Bachchan is the nation's pride and a distinguished Mumbaikar who has full credentials to be the chief guest there," BJP spokesperson Rajiv Pratap Rudy said.  
The Rajya Sabha MP criticised the Congress for "generating a controversy" over invitation to Bachchan.  
Resentment brewed in a section of Mumbai Congress over the invite to Bachchan to the function where Chief Minister Ashok Chavan inaugurated the sea link yesterday.  
"It is beyond Indian tradition to invite and then insult. Bachchan cannot be a victim of internal feud in Congress party, in particular in Maharashtra and in general at the national level," Rudy said.  
The BJP claimed that though the invitation to Bachchan had been sent by the NCP minister incharge of the department concerned, the "fear" of the Gandhi family also played a role in the behaviour of the Congress leaders.  
"The fear of the Gandhi family and their likes and dislikes loom so large that no sooner it would become a threat to democracy. This is narrow-minded bigotry of the Congress party," Rudy alleged.  
Bachchan, who is close to the Samajwadi Party, has not been on the best of terms with the first family of Congress after Rajiv Gandhi's death.  
BJP also noted the reference made to Gujarat Chief Minister Narendra Modi in regard to the affair.  
"Bachchan's mere association as brand ambassador of Gujarat is being vilified by the Congress. A national icon is being derided for petty political gains," Rudy said. PTI