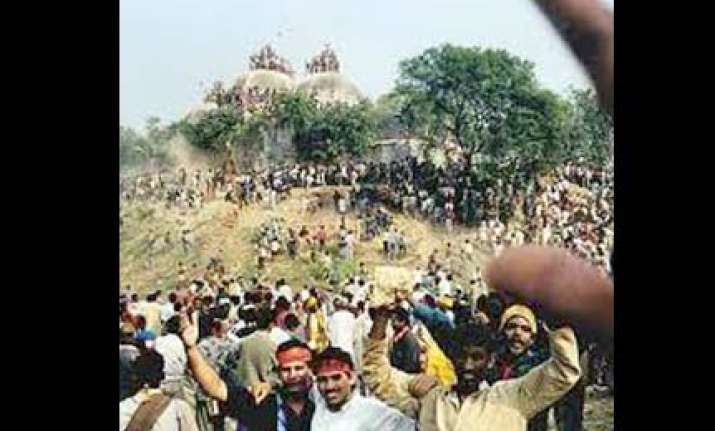 New Delhi: Fearing law and order problems, the Centre has asked states to strengthen security to prevent attempts by any element to disturb peace after the Allahabad High Court gives its verdict on the Ram Janmabhoomi-Babri Masjid title suit.
 Meanwhile, the Home Ministry has prepared a contingency plan, particularly for Uttar Pradesh, to deal with any situation arising out of the court order.
 In an advisory, the Home Ministry has asked all states and Union Territories to give maintaining law and order "top most priority" as the judgement, expected sometime in the second half of September, has the potential to "evoke sharp reactions".
 In its communication, the Ministry also informed states and UTs of the activities of various religious groups which have already announced a countrywide mass mobilisation and awareness campaign in view of the forthcoming court verdict.
Maintaining that the court verdict "is likely to evoke sharp reactions and communal passions among both Hindus and Muslims depending on the way the judgement goes", the Ministry asked states and UTs to keep a close watch on activities of religious bodies of both the communities in the run-up to the judgement.
 The Home Ministry also has prepared a contingency plan to deal with any situation anywhere in the country.
It has asked central paramilitary forces, including CRPF and Rapid Action Force (RAF), to be ready with reinforcement as and when needed by states for deployment in sensitive areas prior to the verdict.
The Uttar Pradesh government has already sought nearly 50,000 central paramilitary personnel to tackle any situation.
After the request last week, Prime Minister Manmohan Singh yesterday had a meeting with Finance Minister Pranab Mukherjee, Home Minister P Chidambaram and Defence Minister A K Antony on the issue.
 UP government has written to the Centre seeking 485 companies (about 48,500 personnel) to be deployed across the state in wake of the judgement.
The special full Bench of the Allahabad HC at Lucknow has already completed hearing of the final argument of the Ram Janmabhoomi-Babri Masjid title suit and kept its judgement reserved. PTI