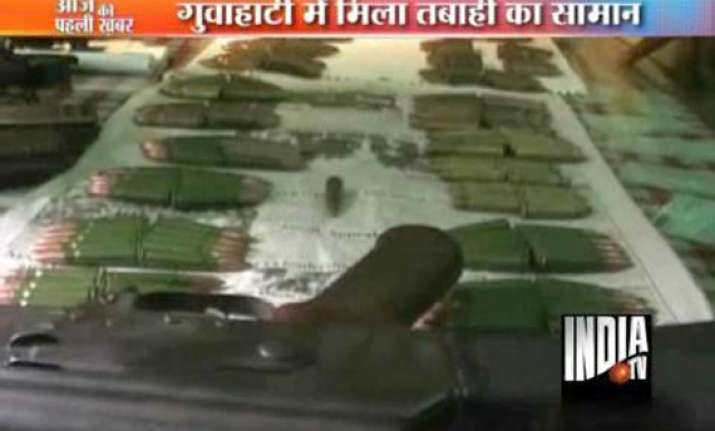 Guwahati, April 29: Assam police and CRPF men have seized a large quantity of arms from suspected GNLA militants, which included  sophisticated Glock rifles and night vision binoculars.
Glock rifles are normally used by Special Protection Group commands guarding VVIPs.  
The arms were seized from a Santro car on the outskirts of Guwahati. Thes also included one AK-56 rifle, 231 rounds of  39 mm bullets, two magazines of Kalashnikov rifle and 20 rounds of US carbine.  
Three youths inside the car have been arrested. They are reported to be linked to Garo National Liberation Army (GNLA).