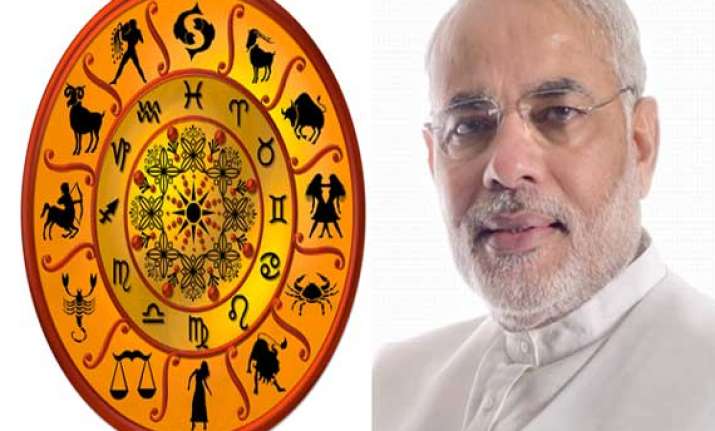 New Delhi: Some of India's top astrologers are prophesying great times or 'Achchhhe Din' ahead for the PM-elect Narendra Modi.
Modi is an unstoppable force, according to most fortune-tellers, and what's more, they predict he's likely to be around for at least the next 10 years.
According a Tamil Nadu based astrologer Dr. Vivin Balakumar, swearing-in ceremony would take place at 6pm on May 26 2014  which is very "lucky day and  auspicious time"  for oath taking ceremony.
"Taking oath on May 26 will prove  very  auspicious for Modi, Since, his birth date is 17 .09.1950 Sunday and his oath taking ceremony  date is 26  which means the total number  is 8.
This number is very  powerful number of Saturn. No one stand before the Saturn and also on that day, Saturn is dominant,  which  means  Modi  will have power over the land; he will effectively govern the country. Law and  order  will  prevail  during  his rule.