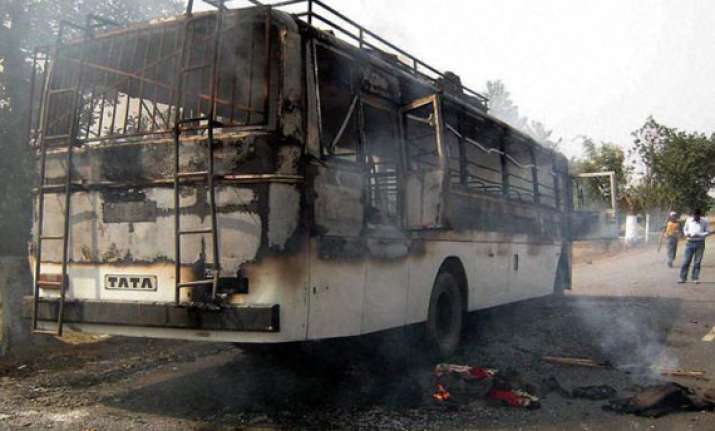 Goalpara,Feb 13: The toll in Assam's Goalpara district rose to 15 with violence continuing night-long even as indefinite curfew continued in Krishnai and Mornoi areas today and the army flag-marching affected areas.
The toll in the police firing rose from 12 to 15 on Wednesday, official sources said, without giving details.
Defence sources said the army was conducting flag marches and working in close coordination with the state government with additional columns kept on standby.
Miscreants fired injuring seven persons, including four seriously in Gobindapur Sala area under Goalpara police station area where ten houses were set ablaze while another five were torched at Rangagora and 20 at Paharsinghpara under Mornoi police station, police sources said.
Residents of three villages fled their homes and were sheltering in relief camps, they said.
Groups of people, including women, armed with lethal weapons attacked polling centres during the third and last phase of the panchayat elections on Tuesday.
Ministers Rockybul Hussain, Rajib Lochan Pegu with Agriculture Advisor to chief minister Bhumidhar Barman, were camping in the district.
The ethnic Rabhas and Hasongs supported by Bodo and Garo tribes have been demanding holding of the RHAC elections ahead of the grassroot polls claiming that panchayats would undermine the Council's authority.
Chief Minister Tarun Gogoi has announced Rs five lakh for the next of kin of those killed in the police firing, Rs 50,000 for the injured and assistance for rebuilding houses torched.