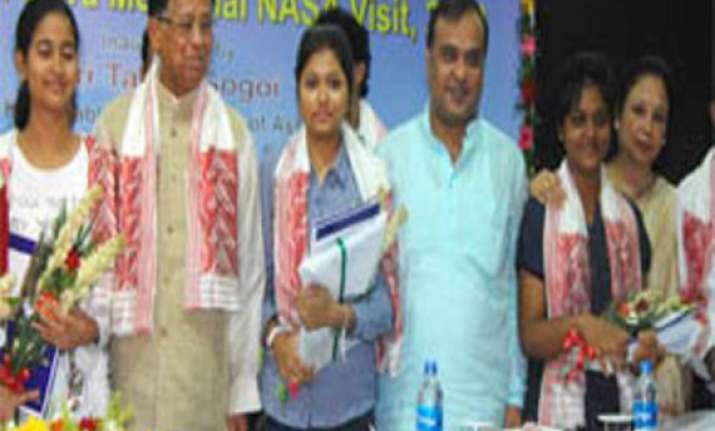 Guwahati, Nov 21 :  Ratul Khan, whose visa application was earlier rejected by the US authorities, was today granted the visa which will enable him to join six other
students on a trip to the National Aeronautics and Space Administration (NASA).
The denial of visa to Khan had caused a controversy here with outfits including the powerful All Assam Students' Union (AASU) threatening agitation against "ill-treatment" of the student.
"The student will leave for New Delhi later this evening and fly to the US from there tomorrow along with the other six students selected for the trip," a statement from Chief Minister Tarun Gogoi's office said.
It added: "Yesterday, Chief Minister Gogoi had requested the office of the US ambassador in India to facilitate Khan's visa. Following this the US consul general in Kolkata told Gogoi over the phone that Ratul Khan would be issued the visa to facilitate him to undertake the trip".
Khan was among the seven students selected by the Assam government to be part of the 14-day-long educational tour and exposure visit to NASA as part of the 'Deba Kumar Bora Memorial NASA Visit'.
The seven meritorious students are toppers in High School Leaving Certificate and Assam High Madrassa Examination conducted by the Board of Secondary Education Assam (SEBA) this year.
The other six students had received their visa earlier and left Guwahati for the US yesterday.
Khan had failed to obtain an US visa despite repeated attempts by the government on his behalf.
It was not clear on what ground Ratul's visa request was initially rejected.
Assam Education and Health Minister Himanta Biswa Sharma yesterday said the visit was postponed by a month to November to enable Khan to be a part of it.