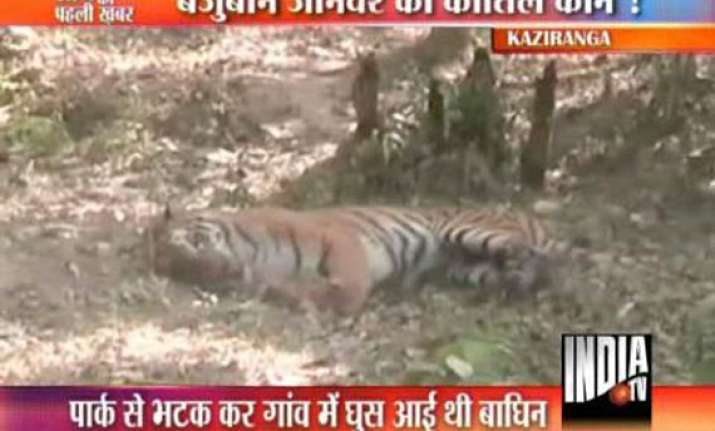 Guwahati, Dec 6 : In a cruel and insensitive operation, a jawan of Assam Police fired 16 bullets from an AK-47 rifle to kill a stray tigress crouching in the bushes near the world famous Kaziranga sanctuary.
 
The tigress had strayed from the National Park into a nearby village and was hiding, when villagers armed with wooden sticks and spears chased away the animal.
 
The tigress went up to the National Highway 37 and hid  inside a large bush, when Assam Police  and forest rangers were  called in.
 
One of the jawans opened fired from his AK-47 rifle and killed the tigress on the spot.
 
Soon after, local villagers came and manhandled the animal's lifeless body.
 
The state home minister Raqibul Hasan justified the killing of the tigress saying there was no other alternative.