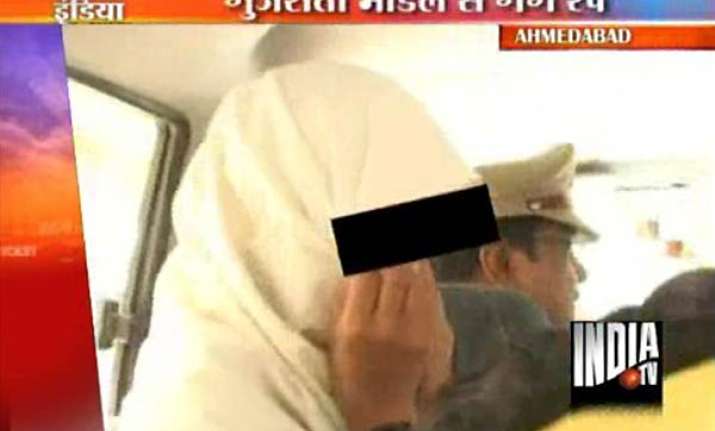 Ahmedabad, Jul 17: A 20 year-old aspiring model from Damnagar village near Amreli district was  gang raped here by two persons, police said on Saturday.

The  girl had  come to Ahmedabd in search of job when she  saw a friend Kajal  alias Meena at a bus stop, who persuaded her to stay with her as room partner, the victim said. 

One day, Meena  in an inebriated condition disclosed to the model that she was a sex worker on hearing which the girl ran away from the flat.

A furious Meena then sent her boyfriend Mayur  to get hold of her. Mayur and one of his friends abducted the girl and took her to G-20, forth floor, Akanksha Apartments in Sola area, where the two youths raped her, said R L chavda, investigation officer.

As the girl rang up police on her mobile, Meena and the two youths snatched away her cellphone and beat her up.  By the time police came, the three fled and the girl went to a flat on the ground floor opposite the building where a bhajan was going on. The women present at the bhajan noticed her and called the police.

Police took the owner of the flat Jitendra Patel into custody, but his two sons Alap and Darshan, who were present during the crime, fled.

Police and forensic experts gathered clues from the apartment and a case of gangrape has been lodged. All five accused are presently missing and police is on their trail, Chavda said.