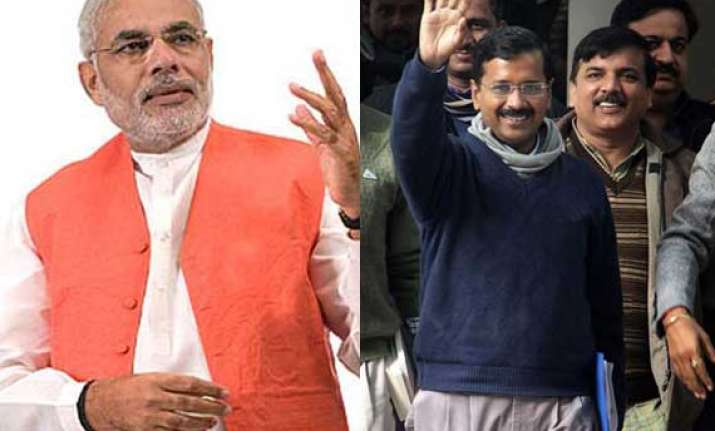 New Delhi: Aam Aadmi Party chief Arvind Kejriwal is richer than BJP's prime ministerial candidate Narendra Modi, who filed his nomination papers from Varanasi today.
The Aam Aadmi Party leader has declared movable and immovable assets worth Rs 2.14 crore belonging to him and his wife, while BJP's prime ministerial candidate Narendra Modi has assets worth only Rs 1.5 crore.
According to the affidavit filed by Kejriwal, he has movable assets worth Rs. 425085 and his wife Sunita has assets worth Rs. 1741583. The in-hand cash of the former chief minister and his wife are Rs. 15000 and Rs. 10000 respectively.
Kejriwal has declared a total income in 2012-13 at Rs. 205600 while his wife's income during that time period was Rs. 984570.
The AAP chief has declared he has two flats in India; one at Indirapuram in Ghaziabad which is worth Rs. 55 lakh and the second is at Shivani in Haryana worth Rs. 37 lakh. Also, his wife owns a flat at Gurgaon which is valued at Rs. 1 crore.