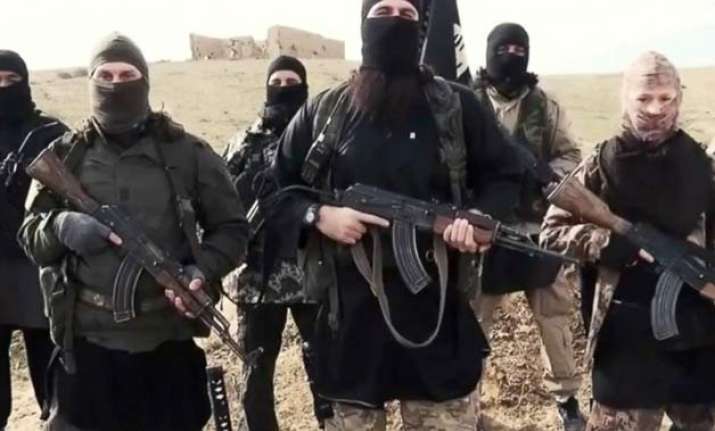 New Delhi: Fourteen youths arrested recently by National Investigation Agency (NIA) for planning to carry out attacks ahead of Republic Day were in touch with a handler who was earlier with Indian Mujahideen and now maintains strong links with ISIS.
NIA reports say that these 14 men were in constant touch with each other and were taking instructions from Safi Armar alias Yusuf, a former member of the Indian Mujahideen and believed to have strong links with ISIS.
The NIA will soon approach its foreign counterparts in order to locate the Internet servers used by these men while chatting and collect evidence in this regard.
Reports also say that they were also in touch with some people who were nabbed by the Special Cell of Delhi Police from Roorkee and the four youths who had disappeared sometime ago from Malwani, Mulund and Malad (all in Maharashtra). While two returned, the other two had joined ISIS. These 14 were in touch with the other two people also.
'Janood-ul-Khalifa-e-Hind' wanted recruits to fight in Syria, Afghan
NIA has arrested 14 people belonging to 'Janood-ul-Khalifa-e-Hind' (Army of Caliph of India), the Indian wing of ISIS, who were picked up from various parts of the country for planning to carry out strikes in different cities.
The ISIS-linked group wanted its members to travel either to Afghanistan or Syria to fight for the global terror organisation's 'Caliphate'.
According to NIA, 'Janood-ul-Khalifa-e-Hind' is a well-funded network of ISIS-inspired group and has recruits across the country. The investigations have revealed that there is a larger financial nexus involved in the recruitment process.
The agency claimed that the accused were regularly in touch with active members of ISIS in Syria through Internet chatting via Skype, Signal and Trillion and were also using the social networking sites to motivate young men to join the terror group.
ISIS paid Rs 8 lakh to its recruiter in India
Those arrested included Mudabbir Mushtaq Shaikh, the self-styled 'Ameer' of group. He was the man behind raising the outfit after earlier attempts by the global terror organisation to set up its base in the sub-continent failed. Shaikh, who assumed the title of 'Ameer', supposedly under instructions from Baghdadi himself, was active on some of the social networking sites.
An IT professional, Shaikh, revealed during interrogation that he received 8 lakh 'hawala' money from ISIS. Shaikh also confessed that he did not 'misuse' the cash he received from ISIS but distributed it among recruits. He also spent a portion of the cash on meetings he attended in Maharashtra, Uttar Pradesh and several other states.
Shaikh also revealed that ISIS gave him two options to him, either become a soldier and join them on the battlefield in war in Syria or become a recruiter and promote the terror group module to attract people to join them.
He was working as a web designer at an IT firm in Gurgaon where he had a monthly salary of Rs 60,000. However, he left his job 18 months back to give his full-time to promote ISIS module in India.
The idea behind setting up the terror group in India was to extend Baghdadi's fearsome 'Caliphate', reports said, adding that 'his (Shaikh) custodial interrogation may help the security agencies unravel the plans of the organisation'.
Few days ago, reports have emerged that the ISIS was desperately looking for youths in India who can hack the government's data and pass on to the crucial information to them.
As per the media reports, the terror group, which is making such offers to spread its reach in the country, was willing to shell out Rs 7 lakh for every government information which is passed on to them.
The NIA had registered a case in 2015 after information was received that ISIS has been engaged in radicalising Indian youth and motivating them to join the terrorist organisation.