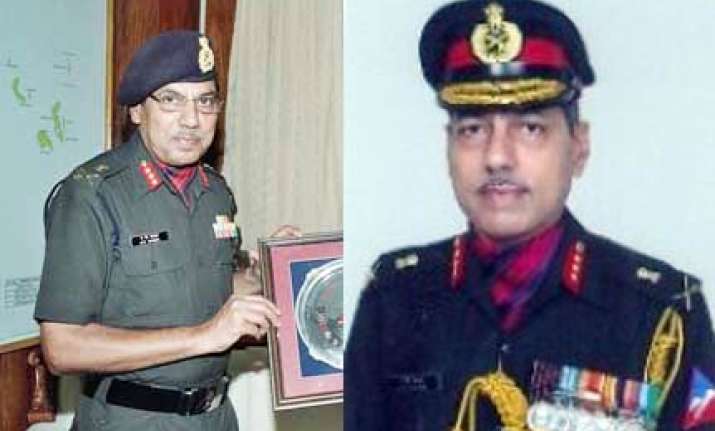 A top army official on Thursday faced allegations of misconduct with an officer's wife which were being investigated but the army said he has not been asked to resign.
59-year-old Lt General A K Nanda, Engineer-in-Chief, has been accused by the wife of a junior officer of molesting her during a trip to Isreal last month.
Reacting to reports of Nanda's alleged involvement in misconduct, an Army spokesman said "there are some allegations".
"Preliminary investigations show that there are a number of loopholes in the account of allegations. Further investigations are in progress.
"It is also clarified that Lt Gen A K Nanda has neither resigned nor been asked to put in his resignation. He is holding the appointment of Engineer-in-Chief," the spokesman said in a statement. Nanda and his team had gone to Israel along with their families on an official trip during which the alleged incident took place.
The woman, wife of a Colonel-rank officer, is said to have complained to the Army Chief's wife Bharti Singh, the President of the Army Wives Welfare Association, who put it up before Gen V K Singh.
Nanda had taken over as Engineer-in-Chief about a year ago. He had earlier served as the Director General of the Border Roads Organisation. Nanda was not available for comments.  PTI