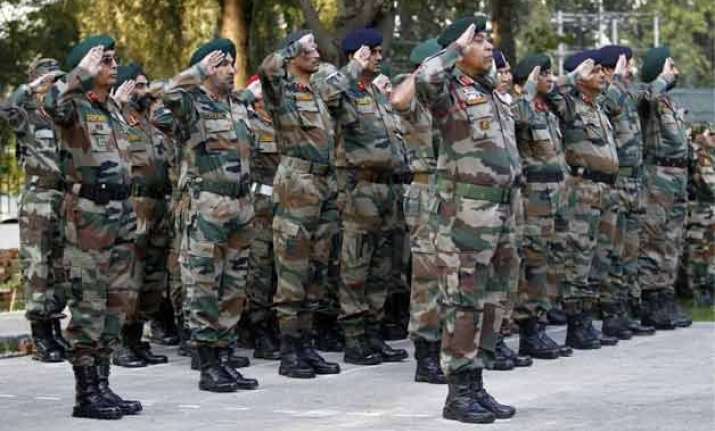 New Delhi: On Monday, in a Special Leave Petition (SLP) filed in the Supreme Court, the Army has argued that being an employer, it has the right to change promotion policies and that the AFT should not interfere in the Army's 'policy decision'.
In past Army has justified its 'discriminatory' 2009 promotion policy which was overruled by the Armed Forces Tribunal (AFT) on March 2.
As reported earlier, while the Army has already scrapped its Selection Boards for the rank of Lt Colonel to Colonel in light of the AFT judgment, further boards are possible only in case the SC brings a stay on the AFT decision.
Claiming that the age profile of unit commanders in Pakistan and Chinese Armies are 35 and 40 years respectively, the SLP forced that the age limit of battalion commanders in the Indian Army too needs to be less.
A group of officers had approached AFT seeking that the policy, which resulted in preferential promotions to officers from select arms, be scrapped.
The matter dates back to 2001, when, in the aftermath of Kargil conflict, the government had directed the Chief of Army Staff to refer the recommendations of AV Singh Committee (AVSC) regarding restructuring of the officer cadre of the Army.
The report was aimed at reducing the age of battalion commanders. The government released 1,484 vacancies of Colonels by upgrading an equal number of Lt Col vacancies to be distributed in two phases called AVSC I (750 vacancies) in December 2004 and 734 in November 2008 under AVSC II.
The SLP will be heard on Wednesday by the apex court.