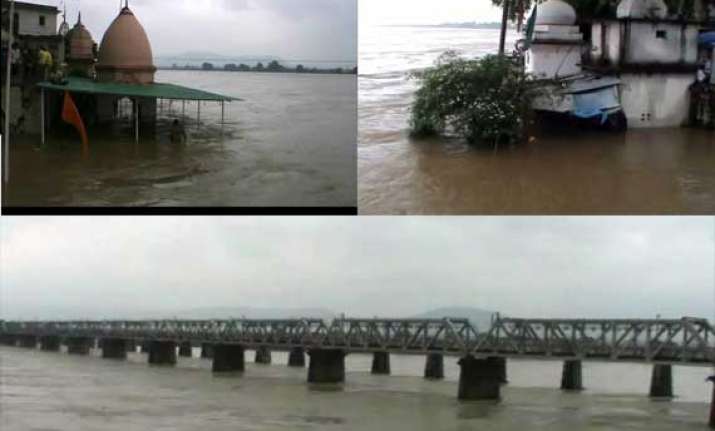 Bhopal: Army has been called in to speed up flood rescue and relief work in Hoshangabad hit by heavy rains and flood for the past two days.
Madhya Pradesh chief minister Shivraj Singh Chouhan said, 17 deaths have been reported so far due to heavy rains and flood.
Continuous rains in Bhopal, Hoshangabad, Seoni, Narsinghpur and Jabalpur have led to flood and waterogging.
All schools and colleges have been closed by local administration till further orders.
The swelling Narmada river is threatening its embankments in Hoshangabad, and a high alert has been issue.
Twelve persons died in three different incidents of house collapse in Narsinghpur.
Flood in Narmada river is also threatening Omkareshwar town.