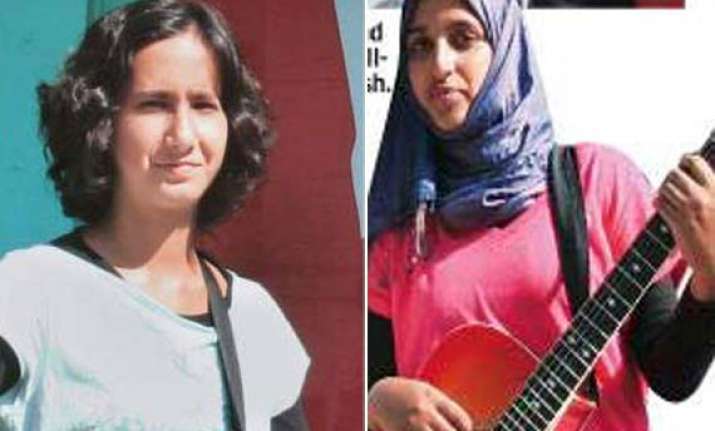 Srinagar, Feb 7:  Another youth has been arrested in connection with the online abuses and threats to the all-girl rock band of Kashmir, which forced them to quit singing.
Irshad Ahmad Chara, resident of S D Colony, Batamaloo, was arrested late last night by the police, who was raiding different places to apprehend him.
Tariq Khan, was apprehended from Bijbehara, a town in South Kashmir, and Rameez Shah was also arrested from Ganderbal in central Kashmir last night, police sources said.
Jammu and Kashmir Director General of Police Ashok Prasad, who is closely monitoring the case, has directed stepping up of patrolling in the areas where two of the three girls of the band group reside.
Police have started tracking down the Internet Protocol addresses of the 26 users whose comments, out of the total 900 posts on the band's Facebook page, were found abusive, officials said.
They said the delay of three days in lodging the FIR was due to large number of posts on the Facebook page of Kashmir's all-girl band 'Pragaash', that took time to get scanned.
A case in the matter has been registered under Section 66A of IT Act and Section 506 RPC (criminal intimidation) in the Rajbagh police station here.
A member of the band had yesterday said they decided to call it quits as they respected the decree of Kashmir's grand mufti who found singing un-Islamic.
"We respect the Mufti sahib who said it (singing) is 'Haram'. We respect the opinion of people of Kashmir also.
That is why we quit," she said, adding that the band was not disbanded because of online threats.
The DGP has requested all central agencies to extend support to apprehend all those who had hurled online abuses at the all-girls band.