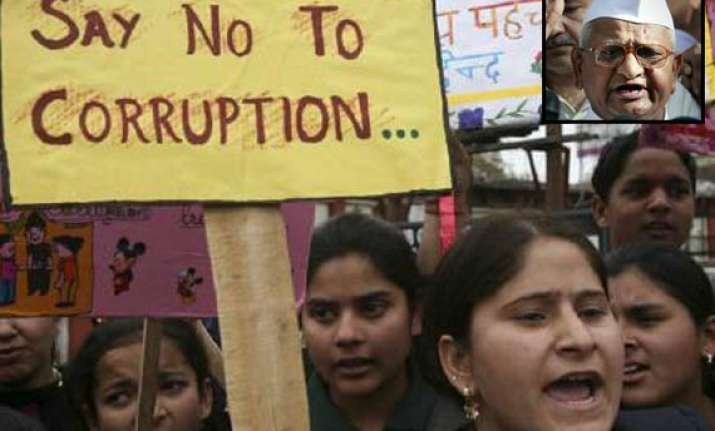 Mumbai, August 6: In a protest here on Friday, members of various organisations and volunteers of India Against Corruption, burnt a copy of the Lokpal Bill presented in Parliament.
 
"We will burn this false Bill in every corner of the country now. We are not fools. We have elected a government which has to respect our opinion," IAC's Mumbai coordinator Mayank Gandhi told a public meeting here.
 
"On August 16, our volunteers will stand outside every train station and appeal to people to not go to work as a mark of protest. We will request the people to give one day for the nation. It is not a call for bandh. We will appeal to people to come out on the streets and discuss the Jan Lokpal Bill. If some say they want to work, we will give them black bands so that they mark their protest during work," he said.

"Anna [Hazare] will come to Mumbai on August 9 to call for support for the Jan Lokpal Bill. He will address a public rally here. The first call for independence was given on August 9, 1942. Likewise, this will be the second call for independence,"  Gandhi said.