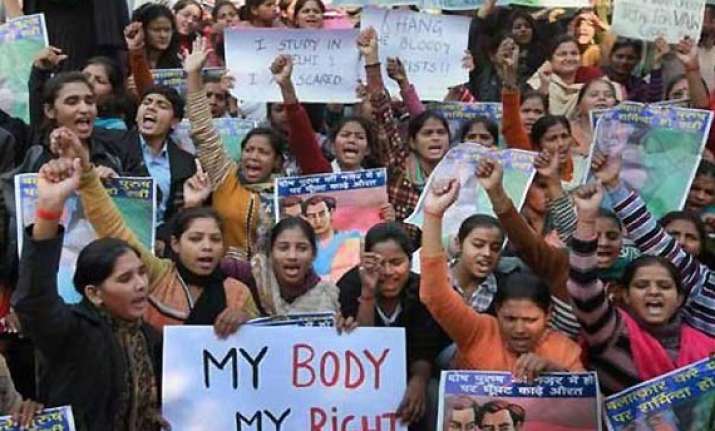 New Delhi: A visibly angry mother of Damini (name changed), of Delhi gang rape victim, today publicly expressed her displeasure over the Delhi Juvenile Justice Board's verdict giving 3 years jail to the juvenile rapist.
Damini's mother said: "If the board has to give 3 years jail to him, then it's better it should release him forthwith. For me, it won't make a difference. Why did they keep us waiting for so long. If they had to give 3 years jail, they should have given this verdict earlier.
"We can't accept this verdict. Since this morning, we have been sitting hungry and thirsty waiting for the verdict. The board continued to change the timings of verdict".
A group of young men shouted slogans "Phaansi Do", "We want justice" "Balaatkariyon Ko Phansi Do", as the weeping mother of Damini spoke to mediapersons.
Damini's brother who was present outside the juvenile court told India TV: "My mother broke down when she heard the verdict. My dad sat silent. This is sheer injustice."
The gangrape victim's brother said: "We can't accept this verdict. It is a wrong verdict. The juvenile justice board should have taken it as a rarest of rare case. and given him the death sentence."
"Moreover there is no valid proof of the so-called juvenile being 17 years of age", Damini's brother said.