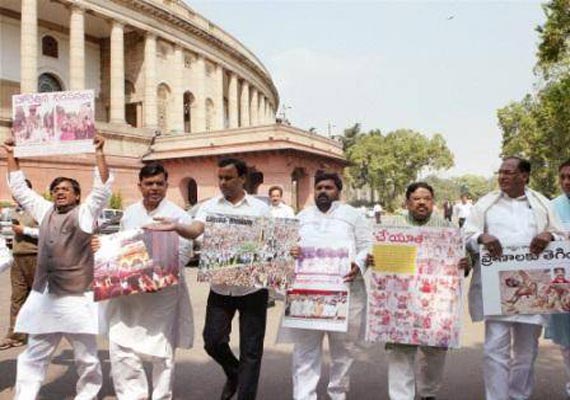 Hyderabad, July 25: A member of Andhra Pradesh legislative assembly belonging to the Congress Thursday announced his resignation both from the party and the house to stall possible move by the central leadership to divide the state.
With Congress Working Committee (CWC) likely to meet Sunday to take a final decision on the demand for a separate Telangana state, G. Veerashiva Reddy told reporters in Kadapa that he was sending resignations to Speaker N. Manohar and state Congress chief Botsa Satyanarayana.
Reddy, who represents Kamalapuram constituency in YSR Kadapa district, showed resignation letters to media persons. He said all legislators from Seemandhra (Rayalaseema and Andhra regions), irrespective of their party affiliations, should resign to put pressure on the central government to keep the state united.
Reddy's resignation came a day after ministers from Seemandhra met in Hyderabad and said they were ready to resign for keeping the state united.
Earlier this month, six legislators announced their resignations over the Telangana issue. Four members of assembly and two of the legislative council, all from the Rayalaseema region, tendered their resignations to protest reported plans by the central government to carve out a Telangana state out of Andhra Pradesh.
The legislators who announced their resignations included three from the Congress, two from the YSR Congress Party and one from the Telugu Desam Party.