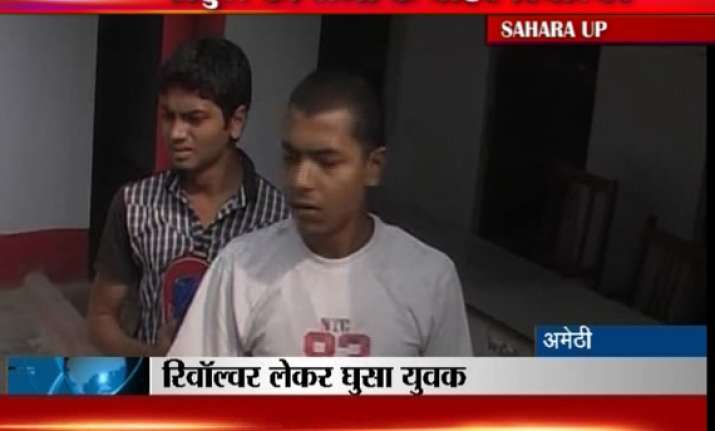 Lucknow, Oct 20:  Pradeep Kumar Soni, a youth carrying a licensed revolver, was today caught by Special Protection Group staff, while he was approaching Congress general secretary Rahul Gandhi to give him a petition in Amethi, police said.
 
He was immediately handed over to police.

State police officials said, the revolver that Soni was carrying was a licensed revolver. The licence was issued to him after his father was killed in July this year.

Soni wanted to give Rahul Gandhi a petition seeking for early action to nab his father's killers.
 
Before he could give the petition, the SPG staff found the firearm on his person, and detained him.
 
Police officials said, a case would be registered against Soni only if Rahul Gandhi or any Congress functionary  files a complaint.