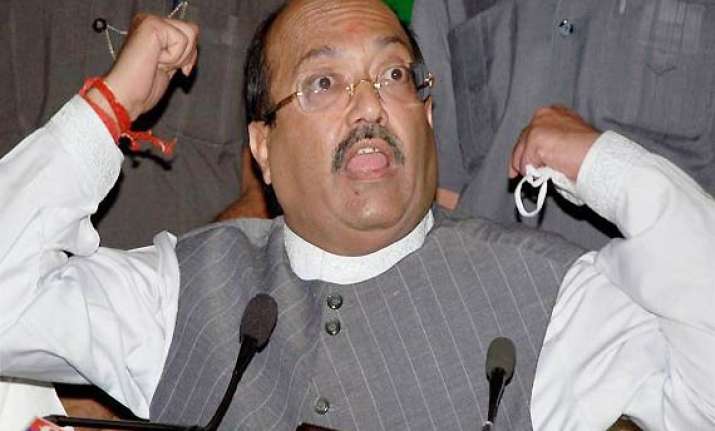 Patna, Aug 20: Expelled Samajwadi Party leader Amar Singh today lashed out at what he called the Gang of Five and alleged that the gang has hijacked Anna Hazare.
 
Singh told mediapersons that Anna Hazare was as honest and shining as the moon, but his two lieutenants Shanti Bhushan and Prashatn Bhushan were the 'dark spots' on the moon.
 
Are there only five members of the civil society who are honest in this country and more than a hundred crore people dishonest, asked Singh in his usual rhetoric.
 
I also respect Anna Hazare, but the Gang of Five consisting of the Bhushans, Arvind Kejriwal, Kiran Bedi  and Swami Agnivesh has hijacked him, alleged Singh.
 
The expelled SP leader said Kiran Bedi should not speak about emergency-like situation. "It was she who as an IPS officer during the emergency in 1975 was chanting Indira is India", said Singh.