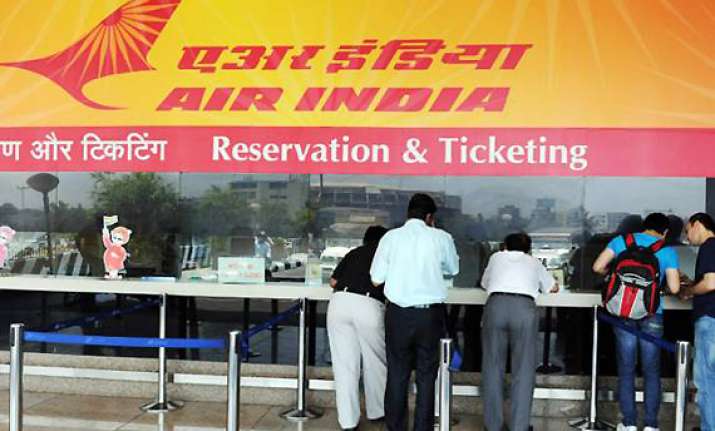 New Delhi, Jan 13: Protesting non-payment of their salary and allowances, a section of Air India pilots have decided to go on "no-pay-no-work" agitation from midnight tonight.

The pilots held a meeting in Delhi, Mumbai, Kolkata and Chennai and decided to go on the agitation from midnight tonight, said a pilot associated with the development.  This is like "work-to-rule", said another pilot who requested anonymity.

"The airline management can pay the oil companies when they refuse to sell them jet fuel. They can pay for car rental when the company asks for payment but they have no money to pay the employees for months", the pilot said. 

The decision of the pilots is likely to affect the flights from tomorrow morning, though an airline spokesperson earlier said there is "no agitation" by the Air India employees and all operations of Air India are normal and no flights have been cancelled.

"A section of the media has reported that Air India employees are to go on strike from January 14. Air India would like to state that people should not be misled by false news which have been spread with a mala fide intention of tarnishing the airline's reputation.

"There is no agitation by the Air India employees and all operations of Air India are normal and no flights have been cancelled," the airline spokesperson said in a statement.

The pilots said they would be on agitation till the government pays our due allowances for five months, which is 80-85 per cent of "our salary component". 

Though the cash-strapped airline made payment to some the pilots, it was only of a month, the pilots said adding "the government should assure us that there would not be any deferment of our salary in future".

In April-May last year, around 800 pilots associated with Indian Commercial Pilots Association (ICPA), an association of erstwhile Indian Airlines pilots, had gone on a 10-day strike demanding pay parity and better working conditions. 

The 10-day strike from April 26 to May 6 had caused major disruption of the national carrier's flights and a loss of around Rs 200 crore to the airlines.

The ICPA had decided to go on strike after their talks with the management and the Chief Labour Commissioner failed.