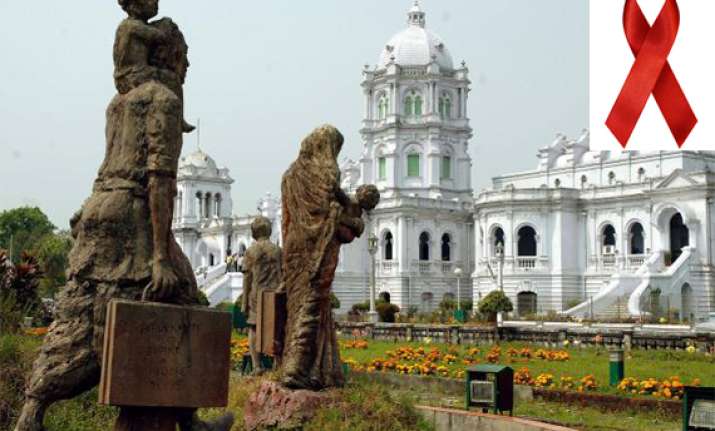 Agartala: The Congress in Left-ruled Tripura has demanded a CBI probe into a major scam involving AIDS funds given to an NGO, which had allegedly prepared fictitious lists of nearly 600 housewives showing them as sex workers.
The housewives belong to tea garden workers and minority community, Congress leaders alleged. On Thursday, the Congress brought out protest rallies in Agartala and district towns demanding CBI probe into the AIDS scam.
Congress leaders alleged that a prominent ruling CPI(M) leader Yunus Miah Khadim was  a key functionary in the NGO  and in connivance with a section of officials of the Tripura State AIDS Control Society, the funds were filched. They alleged that the government was trying to hush up this very sensitive issue.
Congress leader Dr Ashok Sinha alleged, a local NGO named Action Aid (not the ActionAid India, a reputed NGO working for the last 42 years with the marginalised communities living in extreme poverty) in Kailashahar of north Tripura enrolled six hundred housewives from tea workers and women belonging to minority groups as sex workers to manipulate fund meant for Targeted Interventions (TI) programme.