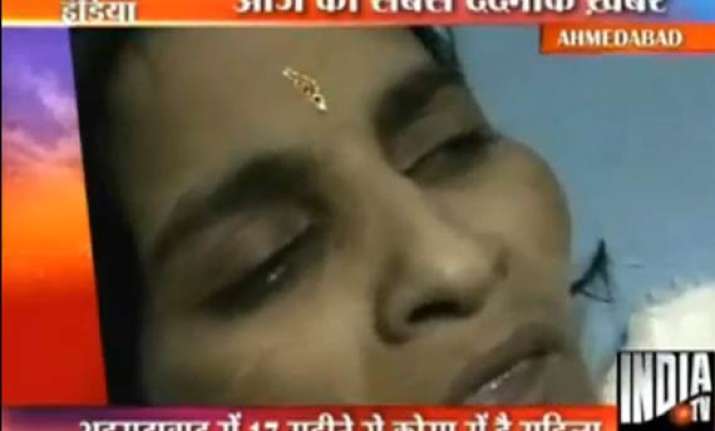 Ahmedabad, Aug 13: On April 6 last year, Twinkle Verma gave birth to twin girls through a Ceasarian surgery at KVS Hospital here, but soon went into a coma due to heavy overdose.
 
Since then, the lady is lying in a vegetative state due to sheer negligence of doctor and staff.
 
Twinkle, says her husband, had a very low haemoglobin count and the hospital staff gave her a heavy dose of anaesthesia. Though the surgery was successful, she then went into a coma.

Twinkle's husband alleges that the hospital has taken away all documents relating to her treatment to avoid demands for compensation.

Yashika and Yamika, the two twin girls, are still waiting for their mom to return to normal.