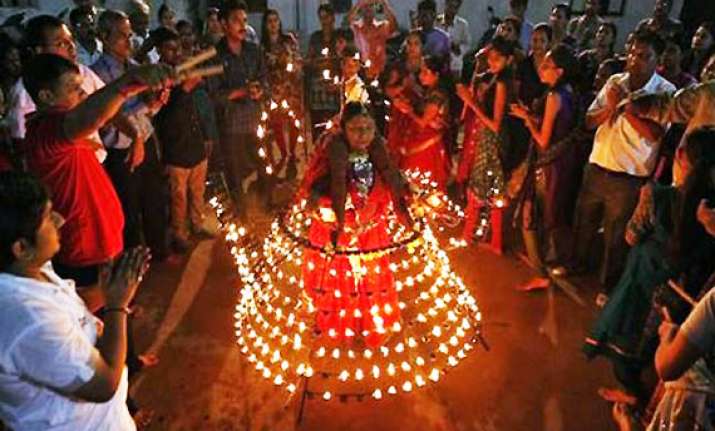 New Delhi: Ushaben Dave, 66, performed Aarti wearing a metal structure consisting of 1,261 oil lamps at the Navratri festival in Ahmedabad on Tuesday.
She has been performing this oil lamp dances for the last 15 years.
The festival, which is held in honour of the Hindu goddess Durga, is celebrated over nine days.
In Hindu mythology, Durga symbolises power and the triumph of good over evil.