Follow us on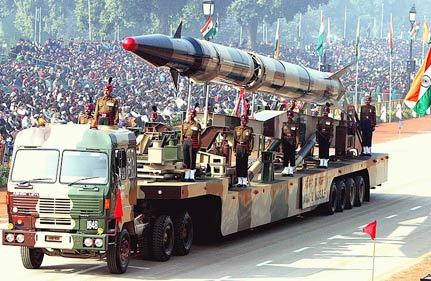 New Delhi: In the wake of a recent Pentagon report that China is moving advanced CSS-5 ballistic missiles to areas close to the Sino-Indian border, New Delhi is clearly taking no chances.
The government is now ready to induct the nuclear-capable Agni-III ballistic missile — with a range of 3,000-3,500 km and capable of hitting targets in China — into the Indian armed forces. It is also in the process of acquiring 42 more Russian-origin Sukhoi-30 MKI frontline fighters to "populate" airbases at Tezpur and Chabua in Assam to bolster the eastern sector.
The government is also reportedly moving the strategic Agni-II missile inducted earlier to areas near the Chinese border. These have a range of around 2,000 km.
Extra land is reportedly being procured in West Bengal and elsewhere to deploy these missiles. India is also developing the Agni-V missile (with a range of 5,000 km) that could hit targets deep within China. When contacted, Army sources on Tuesday denied that missile units had been moved to the Eastern Command due to the Chinese threat perception.
The government is also taking other steps, including raising two more Army mountain divisions (30,000 troops) that will probably be deployed on the China border. The Cabinet Committee on Security is considering the proposal for further troops augmentation near the Sino-Indian border.