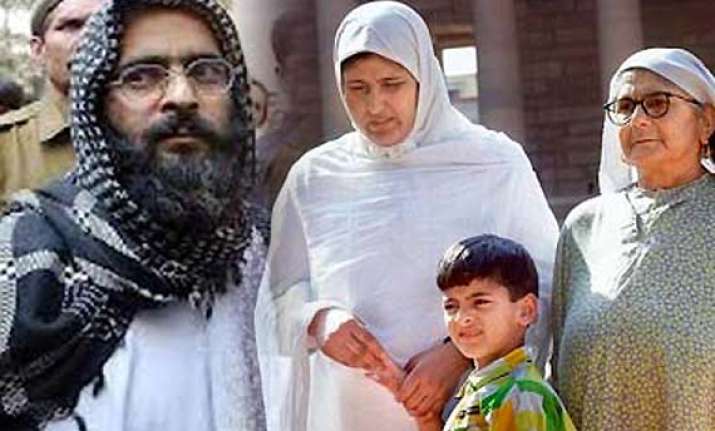 Srinagar, Feb 13: Afzal Guru's family said Tuesday they would not visit his grave inside Tihar Jail, but would instead continue their struggle to get his mortal remains back to Kashmir.
Commenting on the statement of union Home Secretary R.K. Singh that the jail authorities would shortly take a decision on allowing the family to offer funeral prayers at his grave, Afzal's brother Yaseen Guru said: "The family has made it clear that we want Afzal's body back so that we can perform the burial as per the Islamic rites.
"So far as the question of offering funeral prayers at his grave is concerned, the entire Valley has been offering prayers for his soul for the last four days.
"Afzal's wife, Tabassum has already written a letter to deputy commissioner Baramulla demanding her husband's body and we will continue to struggle for that."
In another related development, a grave has been dug at the martyrs' graveyard in Eidgah area here where a tombstone has also been erected which describes Afzal as "Shaheed-e-Watan (Martyr of his country)".
The tombstone says Afzal's body is lying in trust with the government of India at present.