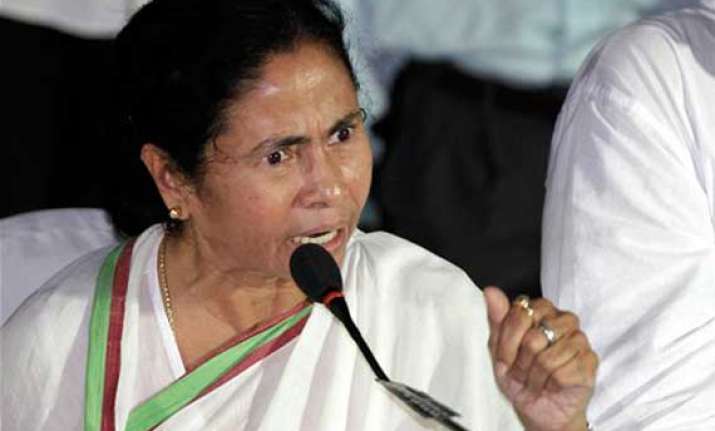 Serampore: Trinamool Congress tonight heaped scorn on Narendra Modi, calling him the "Butcher of Gujarat", in an angry retaliation to his no-holds barred attack on West Bengal Chief Minister Mamata Banerjee.
The party also released an official statement on their website.
"Butcher of Gujarat air-dropped into Bengal. He has no answers to Bengal's development model. So, making personal attacks," TMC Spokesperson Derek O"Brien said in a series of tweets lambasting the BJP Prime Ministerial candidate after the latter's fresh attack on the party supremo at a rally in Serampore earlier in the day.
"The Butcher of Gujarat could not take care of his own wife. How will he take care of this great nation?" he tweeted.
Firing a salvo at Banerjee for the second time in the past three weeks after adopting a soft approach two months ago, Modi raked up the Saradha scam and said he did not expect this from the Trinamool supremo.
"Saradha is the other name of Saraswati, she is worshipped everywhere, and this Saradha turned into a chit fund? Mamataji, we did not expect this from you," he said.
"Personally, I have always respected you. But what have you done, you have broken the dreams of the people of Bengal," Modi said.
"So much lust for the chair? The people of Bengal had so much expectations from you and gave you so much love and you could have done so much for the state, but you are doing what the Left had been doing.