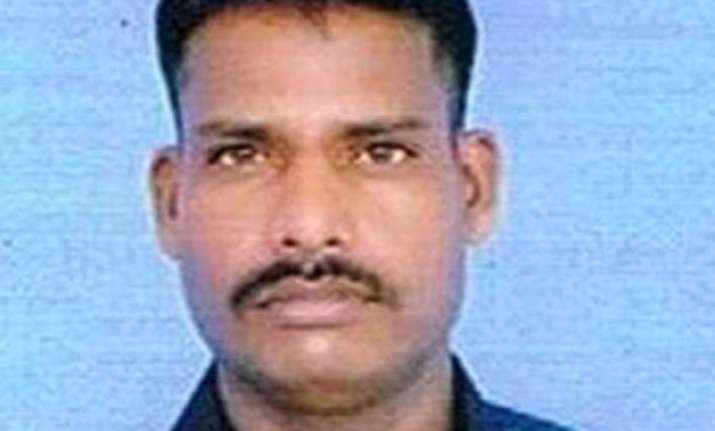 Jammu/New Delhi: The condition of Indian Army's Lance Naik Hanumanthappa Koppad, the jawan who was rescued from Siachen Glacier on Monday six days after an avalanche hit their post, is extremely critical, a hospital bulletin said.
A health bulletin released by Army's Research and Referral (RR) hospital, where he was flown in today, said that the next 24 to 48 hours will be crucial for Lance Naik Hanamanthappa.
"Lance Naik Hanamanthappa is currently comatose and continues to be in shock with low blood pressure," the first medical bulletin said.
Fortunately, the soldier has no cold exposure-related frostbite or bone injuries.
"He has been placed on a ventilator to protect his airway and lungs in view of his comatose state. He remains extremely critical and is expected to have a stormy course in the next 24 to 48 hrs due to the complications caused by re-warming and establishment of blood flow to the cold parts of the body," it said. 
The soldier, who was earlier declared dead by the authorities, was found to be conscious but drowsy and disoriented yesterday after he was located during rescue operation. 
"He is currently comatose and continues to be in shock with low blood pressure. He has pneumonia and his investigations have revealed liver and kidney dysfunction," the bulletin read. 
He was "severely dehydrated, hypothermic, hypoxic, hypoglycemic and in shock. He was immediately resuscitated by the doctors at the site, who had been there for the past five days in the hope of a survivor," it said. He was treated with warm intravenous fluids, humidified warm oxygen and passive external re-warming.
Koppad was flown out from the site today by helicopter along with a medical specialist to the Siachen Base Camp, from where he was brought to the Thois air base. He was then transferred to Delhi by a fixed-wing aircraft of IAF along with a critical care specialist of the force and a medical specialist from the base camp. Koppad is being treated by a team of intensivists, neurologist, nephrologist, endocrinologist and surgeons. He has been administered fluids, drugs to bring up his blood pressure, besides antibiotics. 
A team of experts from cardiology, neurology and general medicine are attending to him.
Earlier this afternoon, Hanamanthappa was admitted to RR Hospital in Delhi where Prime Minister Narendra Modi and Army chief General Dalbir Singh visited the hospital to know about the recovery of Lance Naik Hanumanthappa. His condition was said to be critical but stable. 
Modi said Koppad is an "outstanding soldier" whose "endurance and indomitable spirit" cannot be described in words. "We are all hoping & praying for the best," Modi added. 
On his part, Suhag commended the brave heart for his indomitable mental robustness and his refusal to give in to harsh elements of nature. 
Earlier this morning, Lance Naik Hanumanthappa Koppad was pulled out after remaining under a thick cover of about 26-feet of snow for about six days.
"It was a miraculous rescue," Lt Gen D S Hooda, Northern Army Commander, said.
On February 3, a Junior Commissioned Officer (JCO) and nine other ranks of Madras Regiment were buried after their post was hit by the avalanche at the altitude of 19,600 feet close to the Line of Control (LoC) with Pakistan where the temperature was minus 45 degrees Celsius.
Rescue efforts had been on since, though on February 4, the army said hopes of finding anyone alive were 'very remote'.
The Northern Army Commander expressed hope that the miracle continues with Lance Naik Hanumanthappa Koppad, who hails from Karnataka.
So far, bodies of 5 soldiers have been recovered in the rescue operation, Lt Gen D S Hooda said, adding that '4 bodies have been identified'.
"All other soldiers are regrettably no more with us," he said.
The rescue operation has been hampered by frequent snow blizzards, extreme freezing temperatures and low visibility at such high altitude.
The Siachen Glacier, located at the northern tip of Kashmir, is the highest and coldest battlefield in the world. Till date, more soldiers have died because of the weather and terrain than as a consequence of the Indo-Pak standoff. At least 869 officers and soldiers have been killed there since the mid-1980s.