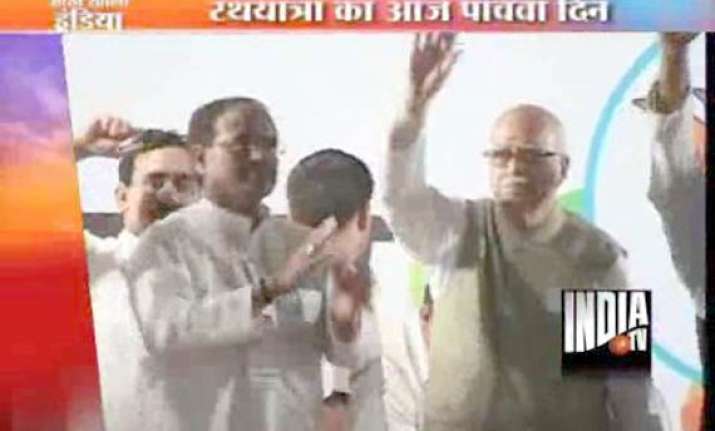 Umariya (MP), Oct 15: Keeping alive the issue of his Prime Ministerial ambitions, BJP leader L K Advani has said he would decide on it depending on his "health" and "capability" to contribute at the time of Lok Sabha polls. 

The former Deputy Prime Minister, who is on his 'yatra' against corruption, admitted that 'satta parivartan' (change of government) was one of the objectives of his 38-day cross-country campaign.

"Satta parivartan is one of the objectives of this yatra... It is a political campaign," he told PTI in an interview when asked whether through his yatra it was a politician trying to play a social reformer. 

"However what will happen to my credibility if there is a change in government but corruption continues. My party has credibility because we have essentially some good governments in states and when there are issues like in Karnataka we take the steps," he said.

Asked whether his yatra was an attempt to reap political benefits using anger against corruption, he said that associating his party with "political dividend was not doing justice" to his cause.

"The issue is not a party or a leader but whether we will allow the government to indulge in corruption in this way," he said as he travelled on his 'rath' from Satna to Umariya in Madhya Pradesh.

Advani was asked what his response would be if there was a consensus in the party on his name for the PM's post. "It depends on my own assessment of how much I can contribute and health," he replied.