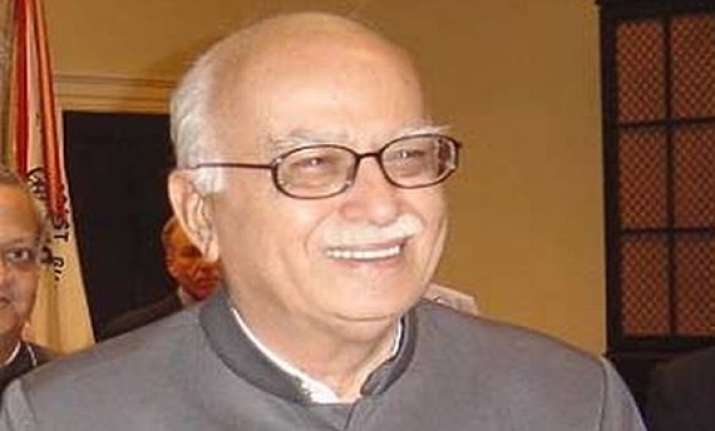 Nagpur, Oct 18 : Terming the bypoll results as "significant," BJP leader L K Advani today said the "anger" of the people has resulted in the defeat of the Congress which should look at the writing on the wall. 
Advani said the Congress allies lost everywhere in the bypolls. The defeat of Congress was notable even in states like Maharashtra, Andhra Pradesh and Haryana where it is in power, he said.

"It is the anger of the people that has resulted in the defeat of Congress in four bye-elections. The results are very significant to the party and it should be taken as a writing on the wall," he said.

"It is apparent that the people of the country are no more willing to tolerate the UPA because of its consistent anti-people and corrupt track record. The countdown for the demise has begun," he said.

Apart from the severe drubbing in the Hisar Lok Sabha constituency, Congress lost all the three Assembly bypolls, results of which were declared yesterday.  Out of the three Assembly seats, BJP won Khadakwasala in Maharashtra and its NDA ally JD(U) in Daraunda in Bihar while TRS bagged the Banswada seat in Andhra Pradesh. The HJC-BJP combine candidate Kuldeep Bishnoi won the Hisar seat.  To a question on possible mid-term polls, Advani said the Opposition will neither pull down the government nor there is a V P Singh.

"There is no V P Singh in the present government. But we are fortunate to have CAG, Supreme Court and the RTI. Hence Congress is talking about taking a critical view of RTI Act,"he said.