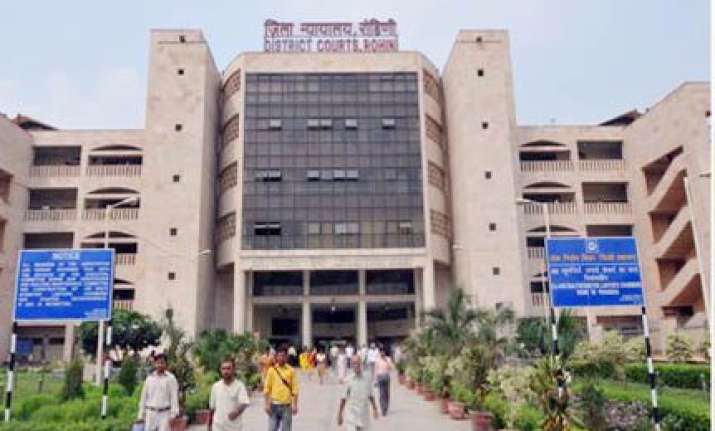 An accused in an attempt-to-murder case walked past metal detectors and securitymen, entered a packed courtroom of Delhis's Rohini District Courts, where his case was being heard and, with a flourish, fished out a loaded pistol when the judge asked the police to produce the weapon of offence.
The case was being heard by additional sessions judge Kamini Lau at the Rohini district courts. The accused, Sudershan, who is out on bail, is facing charges under Section 307 (attempt to murder) and Section 323 (voluntarily causing hurt) under IPC. The incident caused a stir in the courtroom with the cops moving quickly to take away the weapon, which was loaded with six live cartridges.
While Sudershan said he had brought the pistol purely as ''a piece of evidence'' in the case, what shocked the court was how the accused still had possession of the weapon. The judge was informed that Sudershan had got the weapon released on superdari (entrustment application). The court was further shocked to learn that the police had failed to inform the Deputy Commissioner of Police (licensing) about the use of the licensed firearm in the alleged attempt to murder.
''This act of the accused cannot be taken lightly and is required to be highlighted before the area Deputy Commissioner of Police and Deputy Commissioner of Police (Licensing) for appropriate action,'' ASJ Lau said. The judge lambasted the accused as well as the police for the lapse.
''If it was necessary for the accused to have produced the weapon in court today, he could have deposited it before the chowki incharge or handed it over to the investigating officer,'' said  Kamini Lau.
The court said it was an instance of gross security lapse ''when despite security personnel present and installation of metal detectors, the accused was carrying a loaded firearm and went unchecked''. Lau informed the district judge of Rohini court about the incident and sought ''appropriate action''.