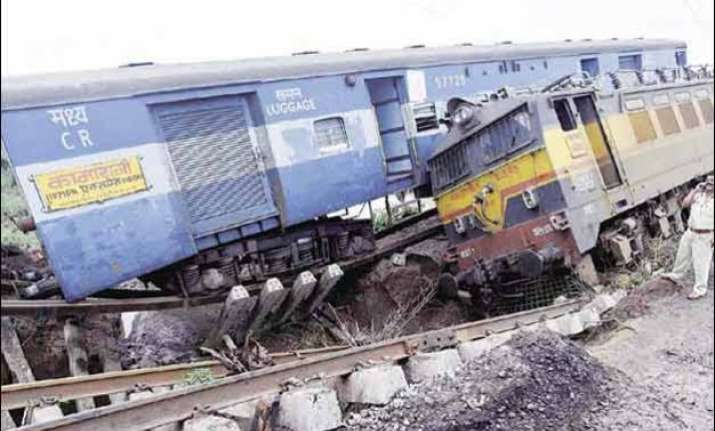 Each time there is a train accident, the issue of safety in Indian Railways is discussed for a few days. The train accidents in Madhya Pradesh and in Uttar Pradesh earlier have reignited the debate around safety in Indian Railways. Here a review of the train accidents in the last 5 years including causes, types of accidents & casualities for each of those years. It will also be understood if there has been any improvement over the years. The data is collated from the Statistical Year Books, released by the Indian Railways.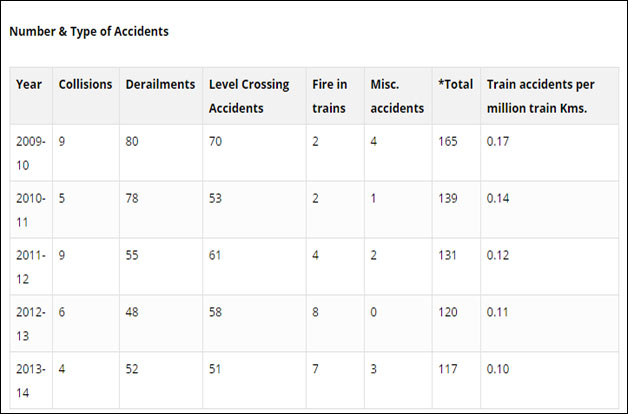 By far, the highest number of accidents are because of derailments & accidents at level crossings
There are also collisions, fire & other miscellaneous accidents. But their number is relatively much lower.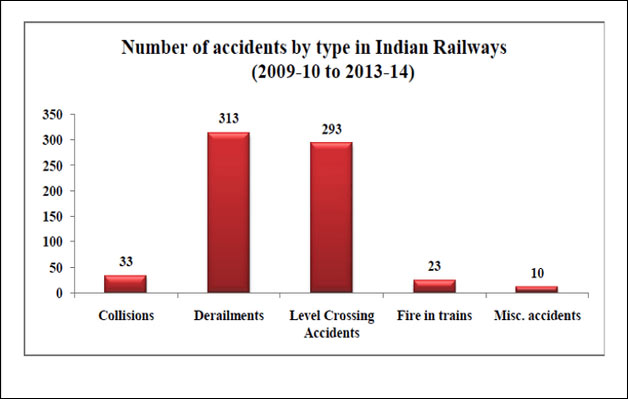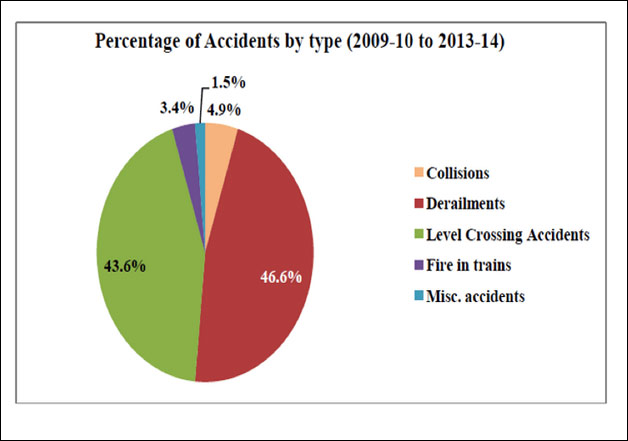 Train accidents per million kilometers run
This is a very important parameter to understand the occurrence of accidents and if there has been any improvement over the years. The positive sign is that it has declined continuously in the last 5 years. From 0.17 in 2009-10, it has come to down to 0.10 in 2013-14, a reduction of over 40% in 5 years.
Casualities & Compensation Paid
The number of passenger casualities (Killed & Injured) is an important parameter to understand the intensity of the accidents. The number of passengers killed has been continuously decreasing except in 2010-11. Accordingly, the compensation paid has also decreased continuously except in 2010-11 wherein the number of casulities was high.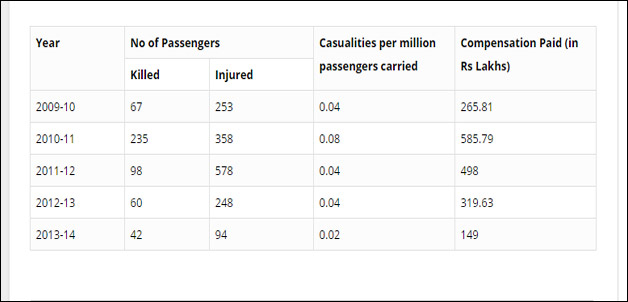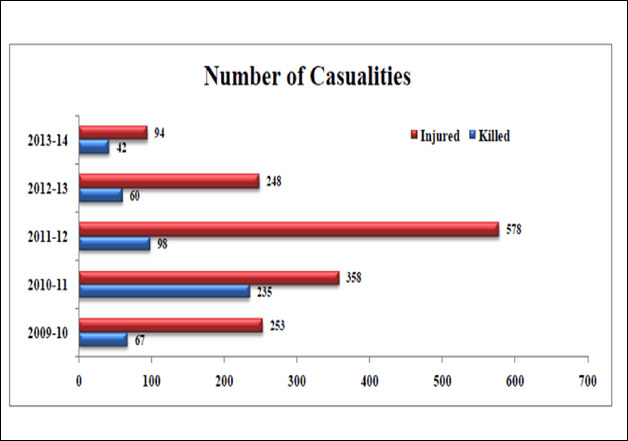 Casualities per million passengers carried

This is another important parameter to understand if the situation is improving or deteriorating over the years. Except for 2010-11, this parameter was more or less constant at 0.04. In 2010-11, it rose to 0.08 owing to a high number of casualities. The good news is that this parameter is down 50% to 0.02 in 2013-14.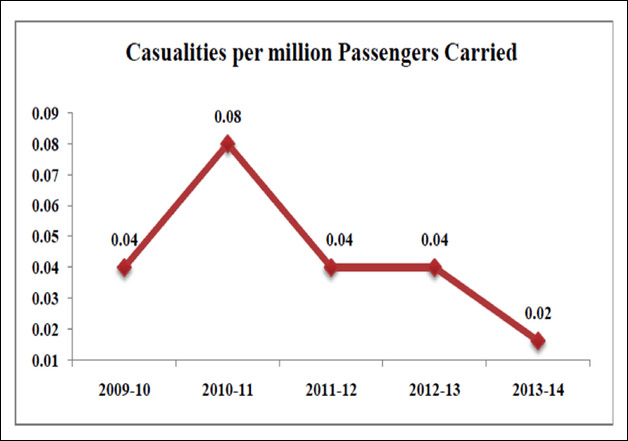 Cause of Accidents
There have been various causes for train accidents ranging from Human Failure to Equipment Failure to Sabotage etc.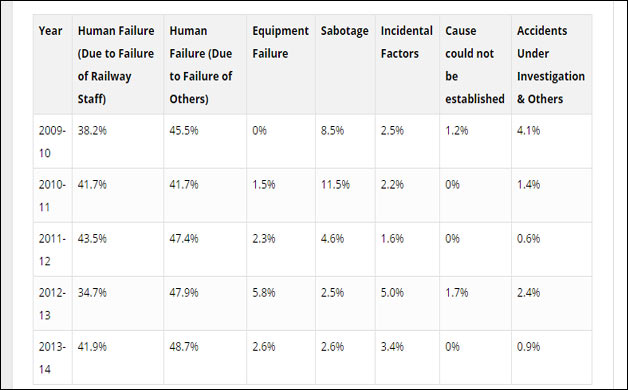 In the last 5 years, human failure has accounted for 86% of the total accidents. Out of this, 40% accidents are due to the failure of railway staff and the rest by those other than the railway staff.
Equipment failure has caused only 2.2% of the accidents, which is a welcome sign.