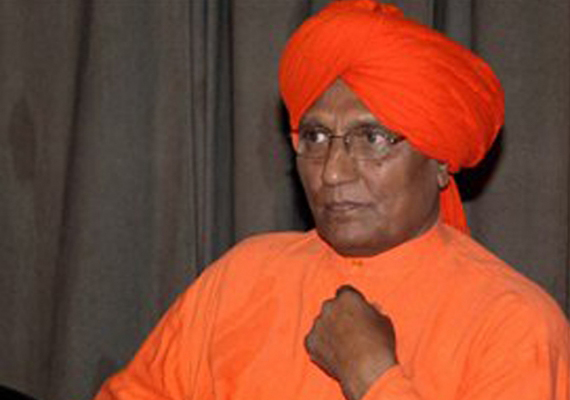 New Delhi, Mar 19 : Swami Agnivesh today offered to mediate between Maoists and the Odisha government for the release of two Italians taken hostage by the Left extremists.  
Appealing to the Maoists not to harm the Italians, he said Odisha Chief Minister Naveen Patnaik should take an active role in the negotiation process.
"I offer to mediate between the two sides for the release of two hostages," Agnivesh, who has in the past mediated between the government and Maoists, told PTI.  
He said it was for the first time that the Maoists have targeted foreign nationals.
Agnivesh noted that the demand raised by them were similar to the one they raised after abducting IAS officer R Vineel Krishna last year.
"It means some of the commitments made by the government had not been honoured. That should not happen now," Agnivesh said.
The two Italians were abducted from tribal-dominated Ganjam district of Odisha by Maoists demanding an immediate end to anti-Naxal operations and release of some of their jailed colleagues.
The Italian tourists, Bosusco Paolo, functioning as a tour operator in Puri, and Claudio Colangelo, who were on a trekking tour on the Ganjam-Kandhamal border, were abducted by the Maoists yesterday.
As a deadline set by the Maoists for fulfilling their demands ended last evening,Home Ministry officials here said that no combing operations have been carried out against the Naxals after the abduction of the two Italians, as both the central and state governments wanted to tread cautiously on the issue.
State Home Secretary U N Behera, who had negotiated with the Maoist-selected mediators during the kidnapping of Krishna, said the state government had kept all channels open for a discussion with the kidnappers.
Maoists have demanded immediate halt to combing operation and fulfilment of the 13-point negotiations with the state government following the kidnapping of the then Malkangiri district collector Krishna in February last year.  
The 30-year-old IAS officer was freed by Maoists after nine days in captivity.
The Ministry of External Affairs is in touch with Italy to facilitate assistance through the authorities concerned and is keeping it informed about the latest developments in the abduction case, official sources said in Delhi.