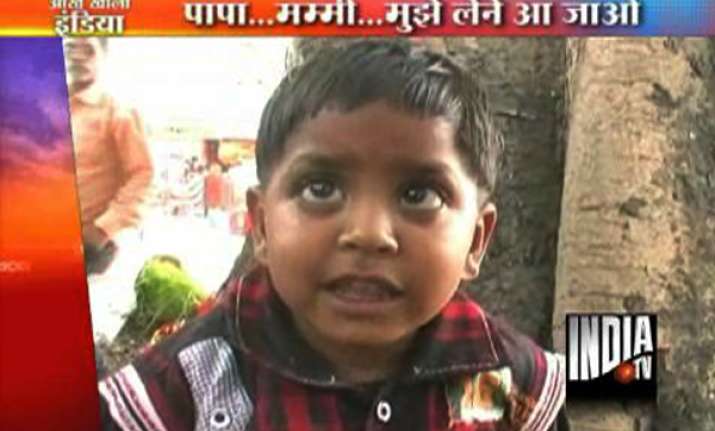 New Delhi, Apr 4: A two and a half year old baby girl was abandoned by her parents outside Naredra Mohan hospital in Ghaziabad.
The parents of the girl brought her to the hospital on Tuesday morning. They spent some time with her, fed her and then disappeared, leaving the toddler all alone.
The baby girl is not even able to walk properly as she has some problem in one of her legs. She just keeps asking for her mother.  
People assembled near the hospital after hearing the news of an abandoned child but the police was nowhere to be seen. The security guards of the hospital informed the police but there was no response from their end.
The carelessness of the police prompted a kind-hearted man to visit the police station personally and inform them about the plight of thje minor kid.
After that, the police took the toddler into its possession and has started investigation as to who are her parents and how and why did they abandon her outside the hospital.