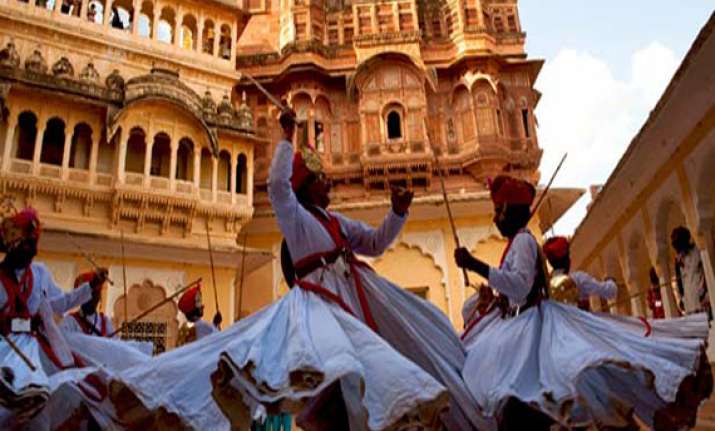 Jodhpur: The seventh edition of the Rajasthan International Folk Festival kicked off yesteday in Jodhpur with a vibrant extravaganza of Rajasthani traditional music and dance at the magnificent Mehrangarh Fort. 
Jointly organised by the Mehrangarh Museum Trust and the Jaipur Virasat Foundation, the five-day music festival will feature performances by over 250 artistes.
"Over 20 different performing styles, comprising solo, group and collaborations by Rajasthani and international folk musicians, will enthral music connoisseurs from across the globe here," said festival director, Divya Bhatia.  
From dawn to dusk devotional concerts to exciting collaborations between Rajasthani and Nordic, British, West Asian and Australian artists, the festival will see some unique events, Bhatia added.
The festival also includes an educational event for schoolchildren to get them acquainted with traditional and folk art forms, Bhatia said.