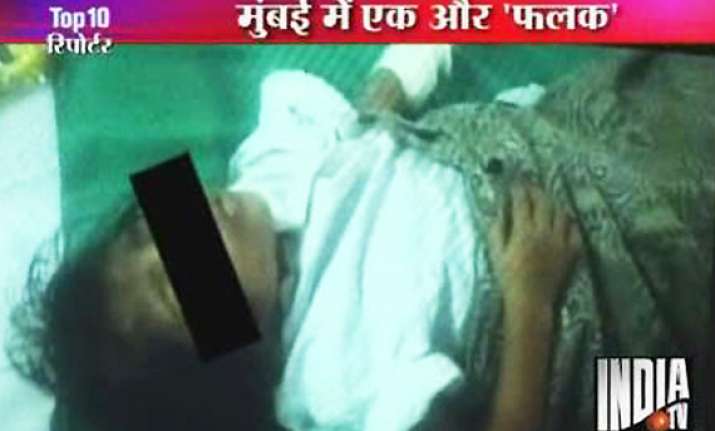 Mumbai, Feb 2: A seven-year-old girl, Menaka Thakur, from Dharavi, was hospitalized on Monday after she was allegedly beaten and branded by her stepmother for the last two months, police said.  

The woman, Aarti Thakur, who has been arrested, allegedly branded Menaka with hot spoons and used to beat her with a rolling pin after gagging her to make sure she did not shout for help.

Dharavi police said the child had injuries to her private parts as well.

Menaka had been brought to Mumbai by her father, Sumit Thakur, a carpenter, from their native place in Bihar two months ago. Her mother, Thakur's first wife, died a few years ago.

Menaka was meant to be enrolled in a school here, but ended up doing all household chores and was even kept hungry sometimes.

Dharavi police who arrested Aarti on charges of voluntarily causing hurt and showing cruelty to a minor, are not sure about Thakur's role in the case.

When Menaka could not bear tortures any more, she ran away from her house in Shatabdi Nagar, Dharavi, on Tuesday night.

Menaka has been admitted to Sion hospital.