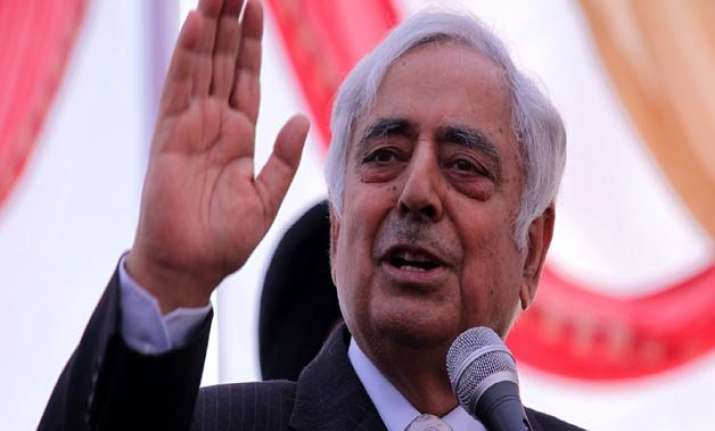 New Delhi:  Jammu and Kashmir Chief Minister Mufti Mohammed Sayeed has promised to earmark 50 acres of land as a first installment for rehabilitation of displaced Kashmiri Pandits, Home Minister Rajnath Singh told the Lok Sabha today.
Replying to a two-day debate on the Demand for Grants of his Ministry, Singh expressed government's commitment to rehabilitate the exiled Kashmiri Pandits in the Valley.
He said the Chief Minister has promised to earmark 50 acres of land as a first installment for this purpose.
Earlier reports had suggested that the Home ministry is planning three-four "composite townships" of 2,500 families each for Kashmiri Pandits in the Valley, including in Srinagar and Anantnag, where half of the proposed flats are expected to be reserved for the community while the rest may be up for sale for Kashmiri Muslims.
Separatists in the Valley have slammed the move, claiming that "creating ghettos" would complicate matters and have urged the Pandits to return to their original homes.
The mass exodus of thousands of Kashmiri Pandits took place in 1989 when they were forced to leave their homes by the growing militancy in the valley.
In his 75-minute reply, Singh also rejected the charge that the Narendra Modi government was "soft" on separatists.
As Leader of Congress Mallikarjun Kharge referred to hardcore separatist Masarat Alam, the Home Minister said he was put behind bars immediately after he led a pro-Pakistan protest.