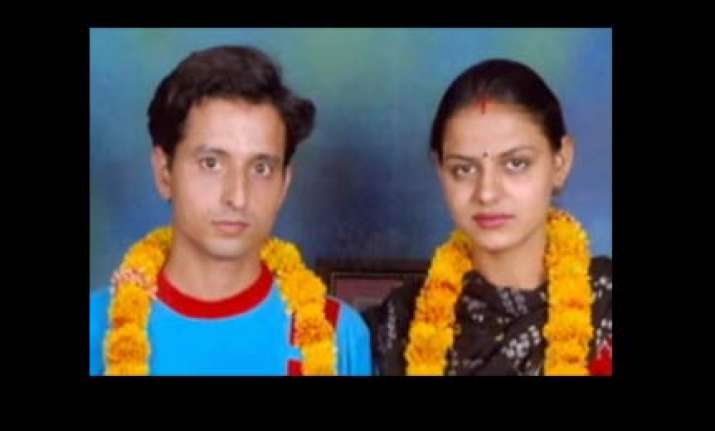 In a landmark judgement in a Haryana honour killing case, a court in Karnal awarded capital punishment to five persons and life sentence to one for murdering a couple on the diktats of a self-styled community panchayat for marrying against societal norms.
Additional District and Sessions Judge Vani Gopal Sharma pronounced the sentence after reserving the judgement in the case yesterday.  The prosecution had termed the case as the "rarest of the rare" and pleaded for capital punishment to the six convicts for killing Manoj (23) and Babli (19), who hailed from Karora village in Kaithal district and had got married on May 18, 2007.
Last Thursday, the court had convicted them for murdering the couple of the same 'gotra' (sub-caste) in 2007. Another person was held guilty of abduction and the quantum of punishment was reserved.
It is the first case in which the boy's family had moved court against the honour killing after the 'khap' panchayat (caste-based council) had ruled against the couple's marriage.
Those sentenced are the girl's brother Suresh, uncles Rajender and Baru Ram and her cousins Gurdev and Satish besides leader of the panchayat Ganga Raj. A driver Mandeep Singh was convicted of kidnapping and awarded a seven year prison term.  Public prosecutor Sunil Rana described the court verdict as landmark judgement as khap panchayats "are acting against the law. They are taking law into their own hands and despite protection of the courts, innocent couples are being murdered". PTI