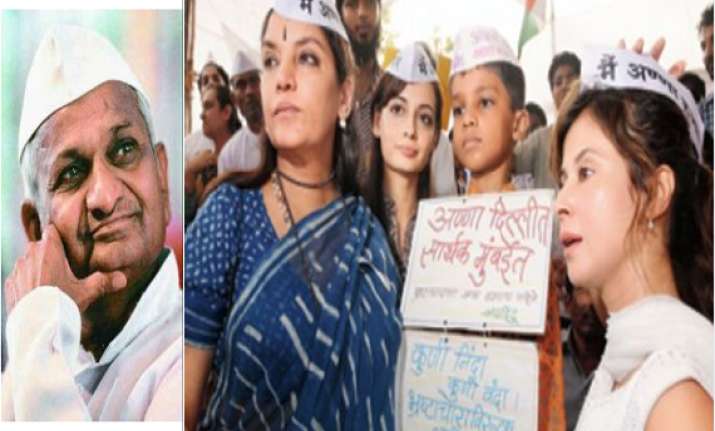 New Delhi, Apr 9 : A total  of 4.4 million tweets from 8,26,000 unique users across 79 cities in India in just three days was the result of nationwide support for Gandhian activist Anna Hazare.

This is just a sample of Indian sentiments online for Anna Hazare and his crusade against corruption. And it's the people aged between 36 and 45 years who are talking about it the most, followed by those aged above 46, reports Times of India.

IT city Bangalore ranks third among the top seven cities on this impressive list after Mumbai and Delhi — reveals this quick data tracking of 42,000 sources by city-based Vangal Software & Services Private Limited. 

What they discuss also matters. While Mumbai leads the list with 3.71 lakh mentions for Anna Hazare and his fast, Bangalore and Kolkata have more people following up on the Lokpal bill. Over 2.24 lakh Bangaloreans have shown keen interest in knowing more about this bill. In Kolkata, it's 2.32 lakh. 

Observations over the last three days have also seen a shift in people emotions online. About 77% of them are now absolutely positive about Hazare's fast and the campaign. The 16% increase comes in just three days. Even the 18% initial negative sentiments for his fast had reduced to 11%. The report also shows 12% of them still neutral in discussion without taking any clear stand. This number has also reduced by 9% (It was 21% on Tuesday).