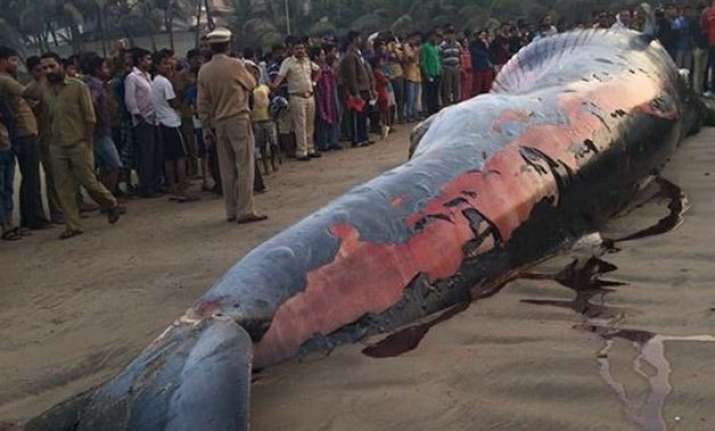 Mumbai: A 30-feet-long whale washed up at the Juhu Beach in Mumbai on Thursday night. Locals immediately informed the police after spotting the dead whale at around 10 pm.
Assistant Conservator of Forest (Mangroves Protection Cell) Makrand Ghodke, said that the whale may have died in the last two days.
 
"From initial examination, the whale seems to have died a day or two back. It bloated and was then carried in by the tide to the beach," Ghodke said.
The whale is said to weigh three-four tonnes.
Earlier this month, carcasses of nearly 45 whales were found washed ashore at a Tamil Nadu beach.
In June last year, a 42-foot-long blue whale was washed ashore at the Revdanda coast of Alibaug in Raigad.