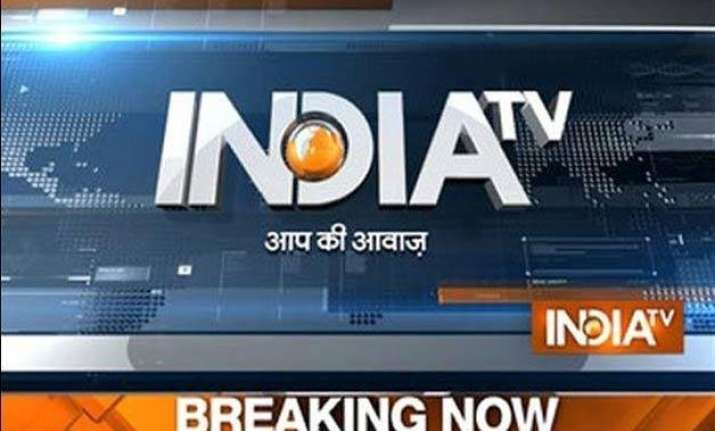 National News-
Police allowed attacker to leave: Kanhaiya tells SC panel
JNUSU President Kanhaiya Kumar, arrested on charges of sedition in relation to an event held at the university campus on February 9 where anti-India slogans were raised, has told a Supreme Court-appointed lawyers' probe panel that he was beaten up, pushed to the ground and injured by men in lawyers' robes before the police while being brought to the Patiala House court premises on February 17. Read More
Asia Cup 2016 India vs Pak: India win toss, to bowl first; Rahane replaces Dhawan
After a stellar performance against hosts Bangladesh in the opening match of the tournaments, India is now set to take on arch-rivals Pakistan in their second outing in the 2016 edition of Asia Cup T20. Read More
Fresh posters describing Yakub's hanging as 'judicial killing' appear in JNU
Amid an ongoing row over alleged anti-national activities at the JNU, fresh posters calling India a 'prison of different nationalities' have now cropped up in the campus. Read More
India seeks to be maritime, international trade power: President
President Pranab Mukherjee today said India is desirous of once again emerging as a major centre for international trade and become a maritime power as he inaugurated the country's largest heritage conservation project here. Read More
BJP leader Subramanian Swamy's cavalcade pelted with eggs, ink
BJP district President Surendra Maithani said Swamy's cavalcade was on its way to SD college from circuit house around 11 AM for a seminar on global terrorism when protesters threw eggs, tomatoes, ink and garbage on it.
International News-
Obama administration adamant on selling F16 jets to Pakistan
Despite objections from several of its top lawmakers and India, the United States has said that it will go ahead with the deal to sell eight F16 fighter jets to Pakistan. Defending the Obama administration decision, the US State Department today said that the jets will be used by the country in its operations to wipe out terrorism. Read More
At least 11 killed in suicide bombing near police station in Afghanistan
At least 11 persons were killed and over 30 injured when a bomb rocked the Kunar province of Afghanistan on Saturday, sources said. Read More
Business News-
Budget 2016: 10 expectations from Arun Jaitley
With the Union Budget for 2016-17 scheduled to be presented by Finance Minister Arun Jaitley on February 29, the aam aadmi has a lot of expectations from him. Read More
SBI employees threaten to go on strike on Budget Day
In a filing to the BSE, State Bank of India reported that some officers are threatening to go on strike on February 29, the day when Finance Minister Arun Jaitley will present the Union Budget proposals for 2016-17. It reported that the "All India State Bank Officers' Federation (AISBOF) being affiliated to AIBOC, will also participate in the strike."
Entertainment News-
Bad to ugly: Karisma Kapoor files dowry case against estranged husband Sunjay
Actress Karisma Kapoor's divorce with estranged husband just took another ugly turn on Thursday when the actress filed an FIR against businessman husband Sanjay and mother-in-law Rani Surinder Kapur under section 498 A (Dowry  prevention act) and section 34 of the Indian Penal Code. Read More
Is there a COLD WAR going on between Shah Rukh and Salman Khan?
Bollywood superstars Salman Khan and Shah Rukh Khan have always been the newsmakers and end up grabbing the eye-balls for whatever they do. While the two Khans are quite famous for their cold war in the past, their bromance became the talk of the town in recent days. Read More
Sports News-
FIFA: Gianni Infantino wins presidential election
Europe's Gianni Infantino scored a convincing win over the Asian rival Sheikh Salman bin Ebrahim Al Khalifa in the FIFA presidential election and ended the 18-year reign of Sepp Blatter. Read More
Virat Kohli's Pakistani fan gets bail in Indian flag-hoisting case
A die-hard Pakistani fan of India's star cricketer Virat Kohli, who was arrested for hoisting the Indian tri-colour atop his home, was granted bail by a court in the country's Punjab province. Read More