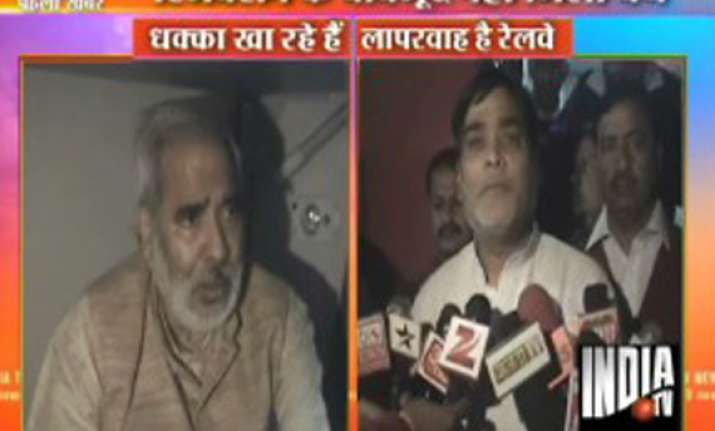 Mughalsarai, Dec 7: Twenty-six members of Parliament from UP and Bihar, bound for Delhi to attend the Parliament session, created a scene at Mughalsarai Junction on Tuesday night when they found that the First Class AC berths they were entitled to were simply not there.

The Railways had failed to attach the First Class Coach to the Patna-New Delhi Rajdhani Express.
 
The railway officials at the station were in a flutter as the MPs shouted and cursed at them and threatened to raise this matter in Parliament as it was a breach of privilege.
 
The MPs were given seats in Second Class AC coach and they had to complete their travel to Delhi sitting.
 
The MPs said, they had sent in their reservation forms for First Class AC berths in advance, but the Railways, for "technical reasons" could not attach the coach to the train
 
22 out of the 26 MPs were not allotted any berths.