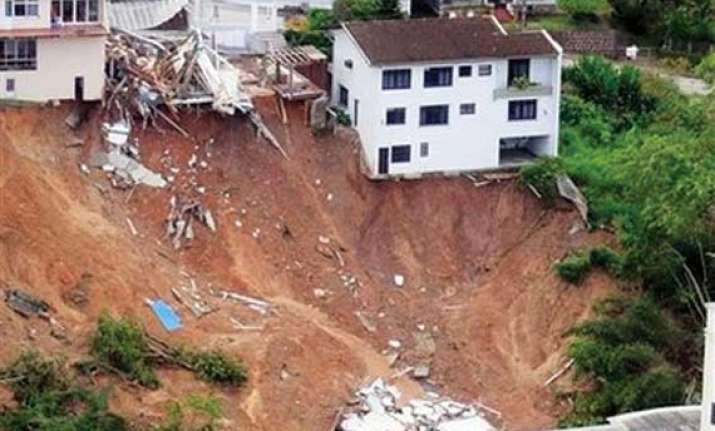 Dharamsala, Aug 12: As many as 26 families affected in landslide in Tihra Lines village near Dharamsala were shifted to government houses yesterday.
"We have handed over the keys of government houses to the affected families," Urban Development Minister, Shudhir Sharma said.     
Sharma said all the 26 families would be lodged in government houses here till new houses are constructed.     
The affected families were allotted government houses in power colony in Darnu village and reserve pool houses of the district administration.     
Presently, the affected residents were staying in the quarters provided to them by the Army.     
Sharma said that each affected family will be given Rs 3 lakh as relief grant.     
"The administration has identified land in Khaniara village near Dharamsala town and case for allotment will be sent to the government very soon," he said, adding that government will also provide financial help to the victims for construction of new houses.