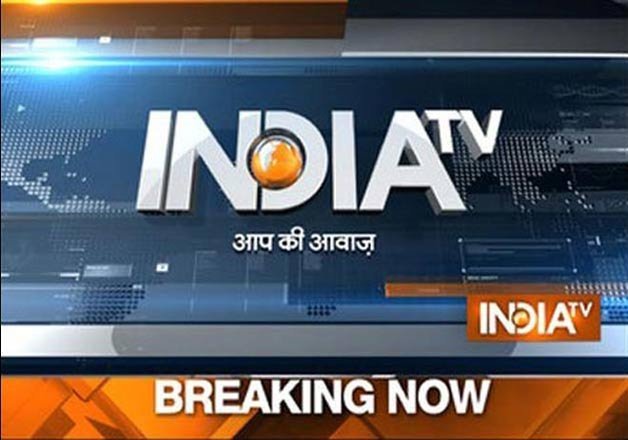 National News-
Rail Budget 2016: No hike in travel fares, Prabhu focusses on amenities
Railway Minister Suresh Prabhu today presented the Rail Budget for 2016-17 in the Lok Sabha. Presenting his second Rail Budget, he said that the core objective for the Railways is to become an engine of employment generation and economic growth on the national level. Read More
Rail Budget 2016: Suresh Prabhu promises confirmed tickets to all and end to train delays by 2020
Railway minister Suresh Prabhu today promised to bring an end to the menace of train delays and reservation woes, saying train delays will soon be history and that all Indian travellers will get confirmed tickets by 2020. He was presenting his second Rail Budget in the Lok Sabha today, outlining the roadmap for the financial year 2016-17. Read More
Kalikho Pul wins crucial floor test; to remain CM of Arunachal Pradesh
The newly-installed Kalikho Pul government in Arunachal Pradesh today passed a crucial test of strength in the assembly winning the floor test, with the Chief Minister receiving the support of 40 MLAs in the house with an effective strength of 58. Read More
Sanjay Dutt reaches Mumbai, visits Siddhivinayak Temple and mother's grave
Veteran actor Sanjay Dutt walked out of Pune's Yerwada Jail today amid heavy security and huge media turnout. While coming out of jail, the 56-year-old actor saluted the national flag and calmly waved to the crowd. Read More
Solar Mission: Setback for India as WTO rules against 'localisation' rules
A dispute settlement panel of the World Trade Organization (WTO) has ruled against India in a matter of alleged discrimination against US solar exports as part of its National Solar Mission. Read More
International News-
China says it 'really needs' South China Sea defences in face of United States
China "really needs" its defences in the South China Sea in the face of a militarisation process being pushed by the United States, and can deploy whatever equipment it wants on its own soil, China's Defence Ministry said today. China and the United States have sparred repeatedly over the past week following reports China is deploying advanced missiles, fighters and radar equipment on islands in the South China Sea, especially on Woody Island in the Paracels.
Australia announces 'massive' increase in military spending
Australia on Thursday announced an ambitious plan to boost the country's defence capabilities by pledging to spend $ 139 billion over the next decade in what Prime Minister Malcolm Turnbull called "high stakes" and "momentous times" in Asia.
Business News-
Rail Budget 2016: Suresh Prabhu finds it difficult to meet revenue targets
When Suresh Prabhu presented last year's Rail Budget, he had exuded confidence of achieving  the revenue targets set for financial year 2015-16. However, the Rail Budget 2016-17 that Prabhu presented in Parliament today makes it clear that the Indian Railways under his leadership has not succeeded in meeting the revenue targets in the last fiscal. Read More
Railways Vision 2020 to meet long felt desires of common man
The Minister of Railways Suresh Prabhakar Prabhu has said that by 2020, Indian Railways look forward to meeting the long-felt desires of the common man. Read More
Government scraps surcharge, service charge, convenience fee on card payments
The Union Cabinet has given its approval for withdrawing surcharge, service charge and convenience fee to promote payments through cards and digital means, aimed at reducing cash transactions. Read More
Entertainment News-
Don't write 1993 blasts case before my name: Sanjay Dutt
Bollywood actor Sanjay Dutt, who was released from prison this morning, stated that he is not a terrorist and wants to leave behind the bitter memories of being charged in connection with the 1993 serial blasts case. Read More
'The Great Khali' severely injured during sporting event, admitted to ICU (Watch Video)
Ex-WWE wrestler 'The Great Khali' was injured was injured badly on Wednesday during a sporting event in Uttrakhand. Born Dalip Singh Rana, Khali became a global name after his stint in WWE. Read More
Sports News-
Pakistan get government nod to play World T20
The Pakistan government on Thursday granted permission to the country's cricket team to participate in the World Twenty20 championship which is scheduled to start in India next month. Read More
Six Indians in ICC match officials' list for World T20
Six Indians, including match referee Javagal Srinath, today found a place in the ICC's 31-strong Playing Control Team for next month's World Twenty20, which will also feature women match officials for the first time. Read More