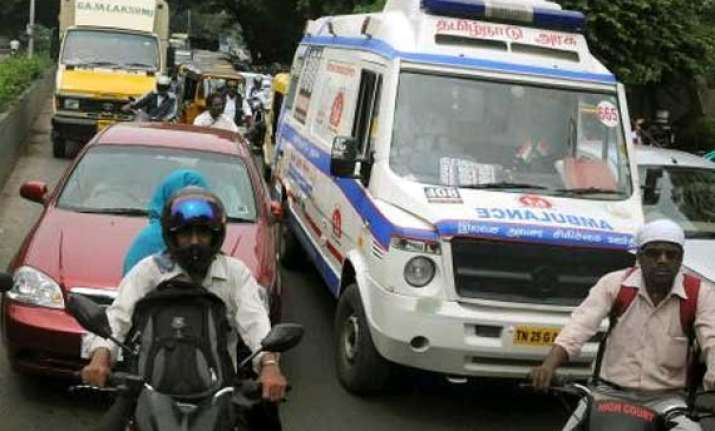 Coimbatore: Seeking bonus and a pay increase, over 700 workers of 108 Ambulance across Coimbatore zone would observe a 24-hour strike from 8 PM on October 21.
A decision to this effect was taken at a meeting of the Coimbatore Zone 108 Ambulance Workers Association, seeking 20 per cent bonus for Diwali and substantial increase in the month pay, an association sources said.
The Zone covers 12 districts, having 130 Ambulances with a staff strength of about 750--drivers and assistants—working two shifts of 12 hours in a day and drawing a monthy pay of Rs 8,500 to Rs 9,000, they said.
Though the management has agreed to consider the demand of the union at the State level in January last, they had failed to implement it,  the sources claimed.
As a mark of protest, the workers decided to go on strike from 8 PM on Oct 21 to 8 PM the next day and regretted the inconvenience caused to the poor and needy.